Kings Peak is on the territory of the Nuu-chah-nulth First Nations.
This Alpine Club of Canada adventure started out like all the rest — great people in a beautiful place. But it turns out our trip leaders, Colin and Natasha, had a bit of a surprise in store for us! More on that in a moment.
The night before, we camped at Buttle Lake Campground. We got on the road by 6:00am Saturday morning.
I've been up Kings Peak two times before, so I knew what to expect.
First, we hustled uphill for several hours. After that grind, we were rewarded with snow in the first meadow. (This was mid-May.)
Once we made it to the second meadow, the gully came into view. I'd only ever seen it in the summer when it's full of giant boulders and seems impassable.
But filled in with snow, it was a perfect shortcut! Fairly mellow compared to other gullies I've climbed on Vancouver Island.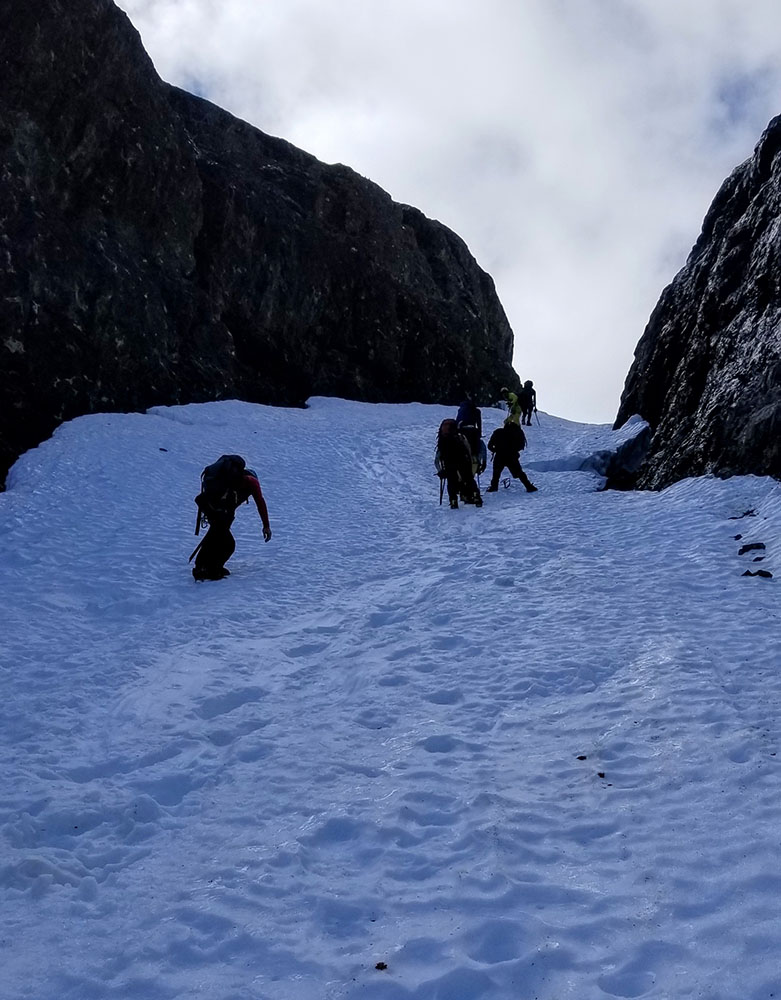 At this point, we ran into two other ACC members, both named Chris! (One the very talented photographer Chris George, which came in handy later.) We decided to all travel together.
The next feature that came into view was the glacier. This looked like a very gentle way to just keep hiking up the snow to the summit. So naturally, that was not the way we chose. Our plan was the take the North Spur Route. This is the long ridge on the left-hand side in the photo below.
Colin had the idea of taking a short cut. We cut up some snow and rock ledges, straight up the ridge.
This route let us bypass the infamous "notch" on the North Spur Route. The notch is a gap in the ridge where you must climb down and then up the other side. The climbing is apparently easy, but it's a sheer drop off on either side. When I got a look at it, I wasn't sad to miss it!
After that, our group scrambled up the rest of the ridge.
The views from Kings Peak are the best on the whole island!
Elkhorn and Colonel Foster
After a long break, I was ready to head down. But our trip leaders had other ideas.
"We have a surprise," Natasha said. "We're getting married."
"I know, in August!" replied. They had a big event planned later that summer.
"No, right now."
I didn't believe them until Barry pulled out a laminated booklet with a photo of the view from Kings Peak on it. He looked awfully prepared for this to be a joke. And it was no joke! Surprise wedding!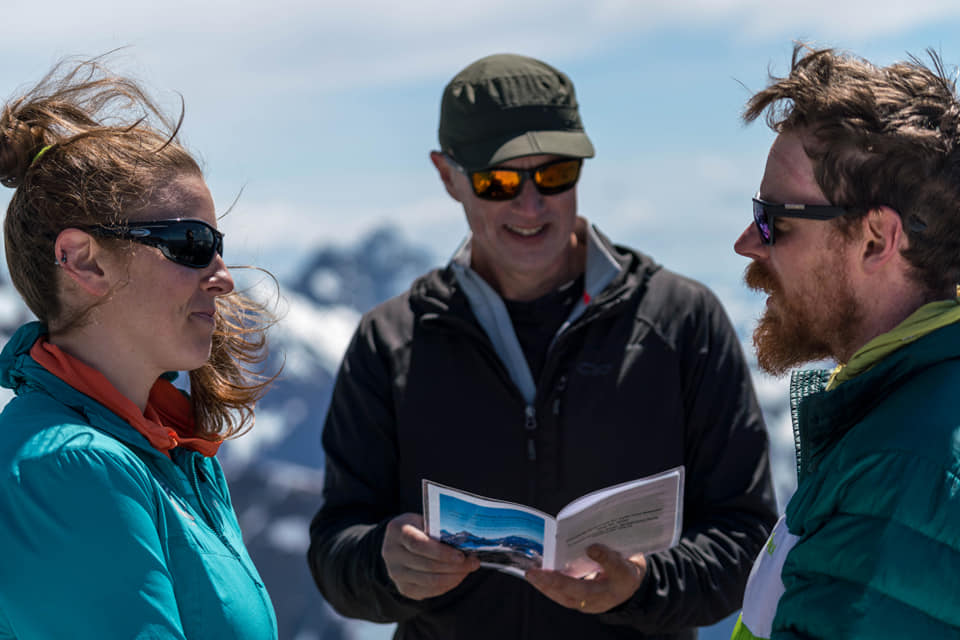 They promised to be each other's "belay and piton" among other adorable things. And wore matching yellow pants! I was so excited to be there to witness this.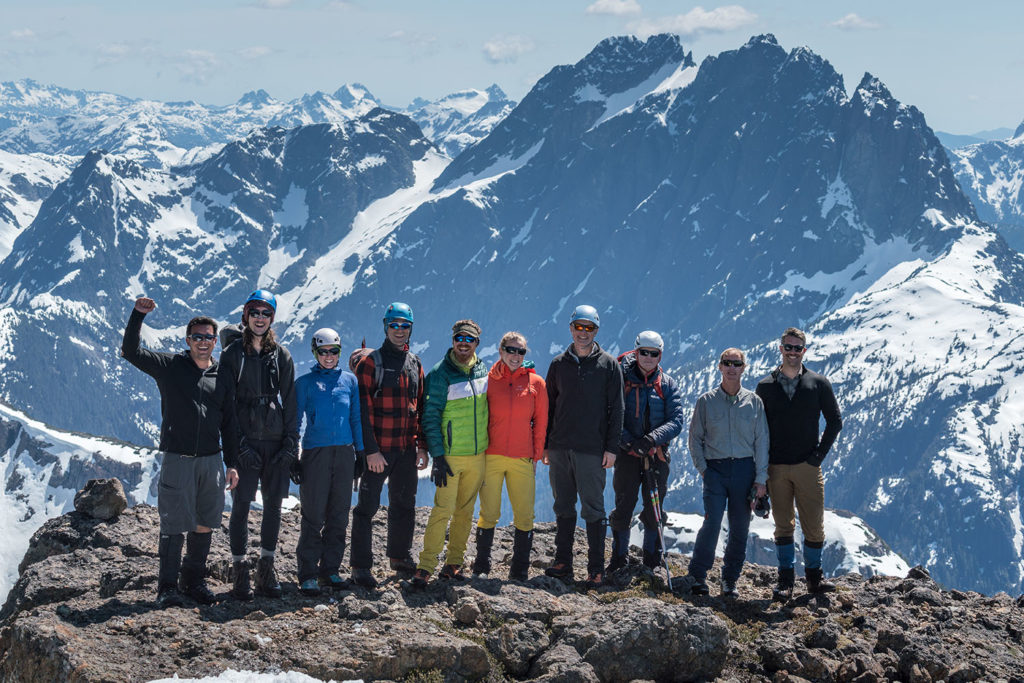 What a great start to mountaineering season!
If Colin's shortcut has never been done before, we said it should be called The Royal Wedding. A nod to Kings and Queens Peak, along with their surprise wedding. Too cute!
Tips for making your next adventure a safe one
You will need an ice axe, crampons, helmet and know how to use them. You may also need a harness, rope, belay device and other equipment.
Leave a detailed trip plan with someone who will call 911 if you don't come home on time.
Resources