We planned three days to climb Victoria Peak. At less than 20km of hiking and only 1200m of elevation gain, this is definitely a comfortable day trip for us.
But driving that far north on the island takes forever. (Or six hours to be precise.) So this was going to take three days. And since we're spending two nights away from home anyway, why not do it up on the ridge? The views are worth it.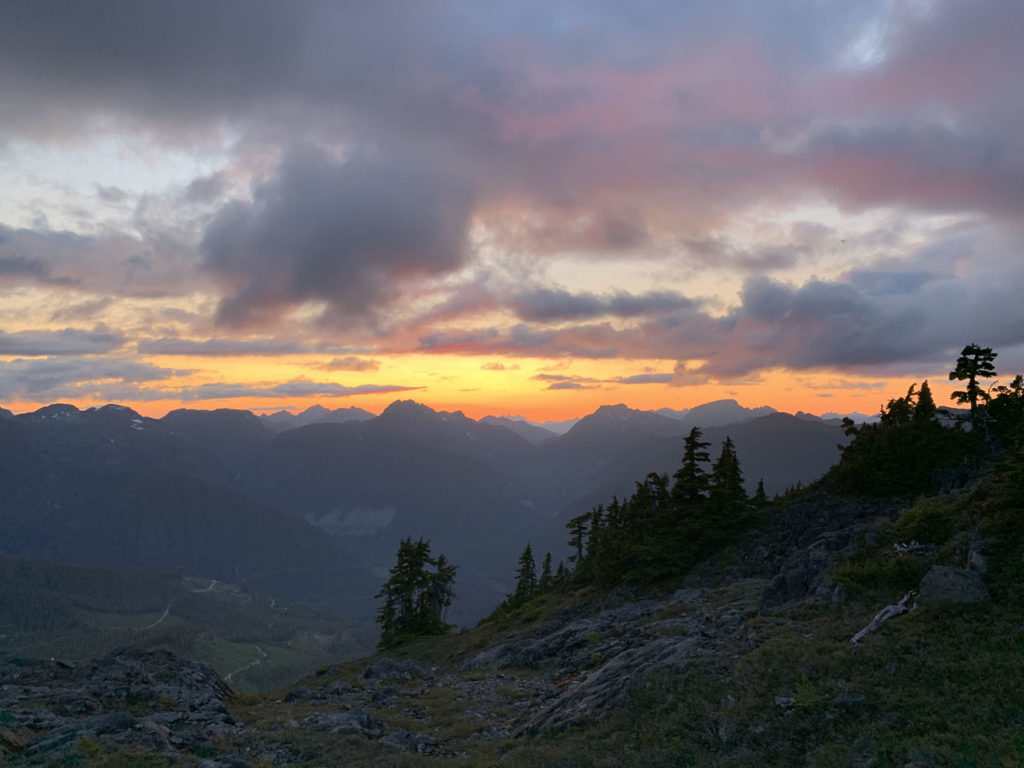 I was also grateful that we were not driving these homemade bridges on the deactivated logging roads in the dark.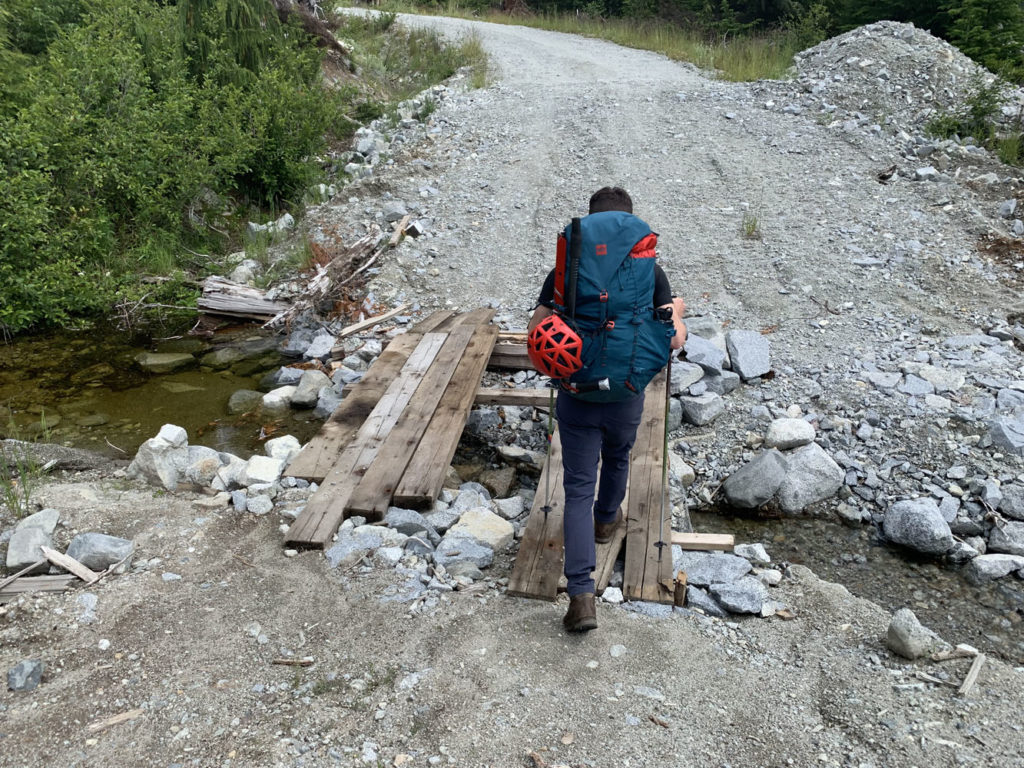 On the morning of day 2, we were surprised by three Alpine Club friends. They reached our camp right as we were leaving. So Colin, Natasha, Barry, Bernard and I decided to become a group of five.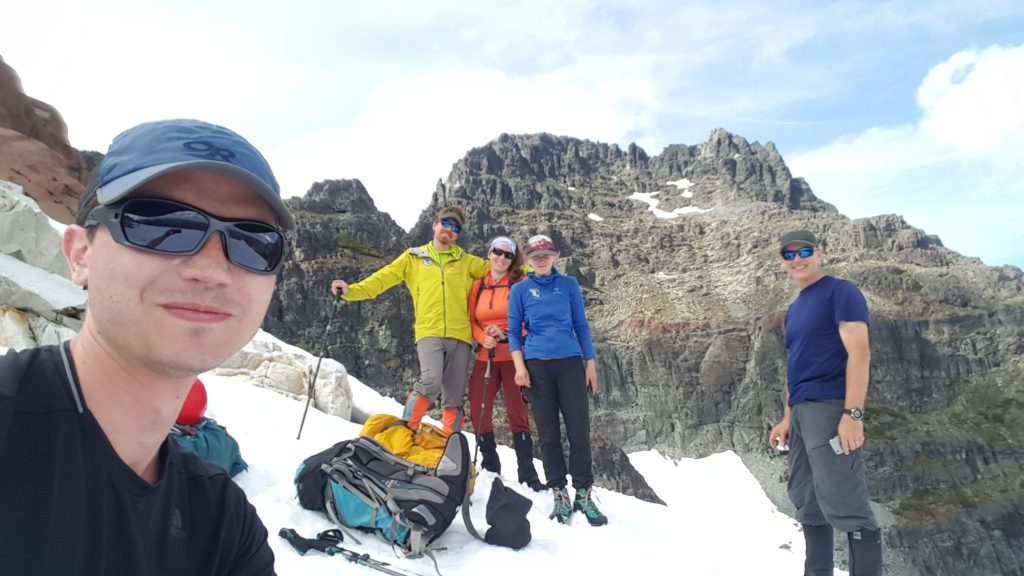 We had all planned to climb the South Face. They had planned to do the "Original Route," which is only described the online version of Island Alpine Select. Sounded a bit more fun than the version we had in mind, so off we went!
We started our climb at the 5.7 corner. We climbed this in two pitches, stopping at a ledge when we found some rusty pitons. But it could have easily been combined into one pitch — and the top of the second pitch had a better anchor.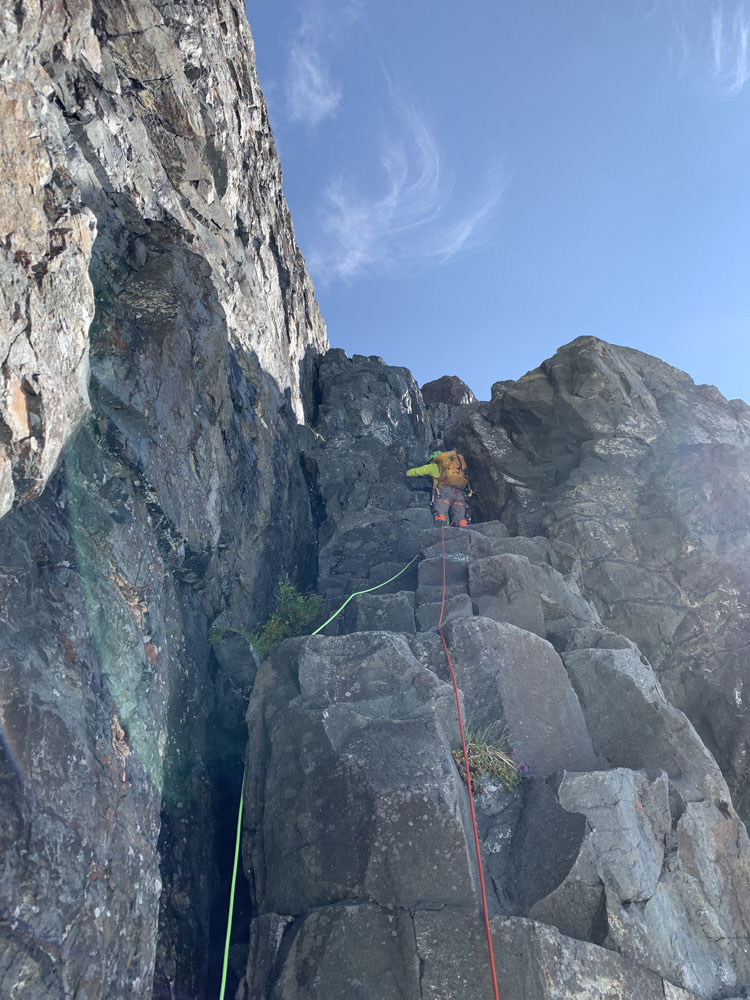 We then carried on with the third class hike up to the final scramble.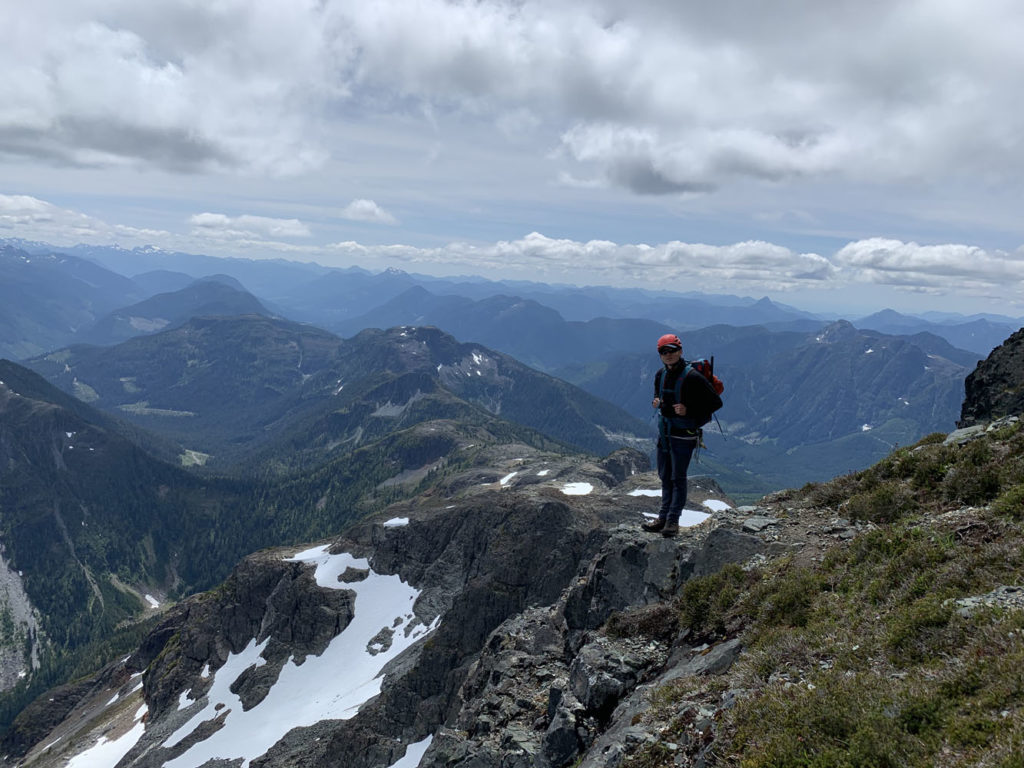 And before we knew it, we were at the summit!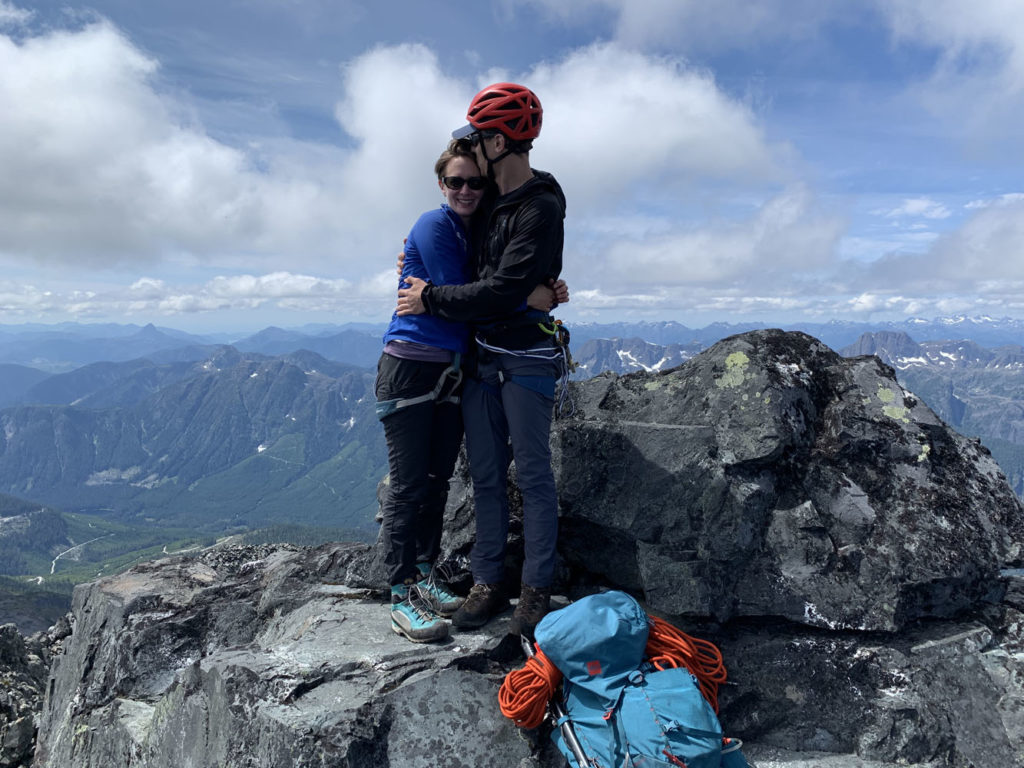 I have to admit, I was saving my celebrations until we got down. Usually, we rappel most of the technical terrain. And I love rappelling. It feels so safe attached to that rope (even though so many mountaineering accidents happen while rappelling.)
But this route had very few opportunities for rappelling. So downclimbing it was for most of the way.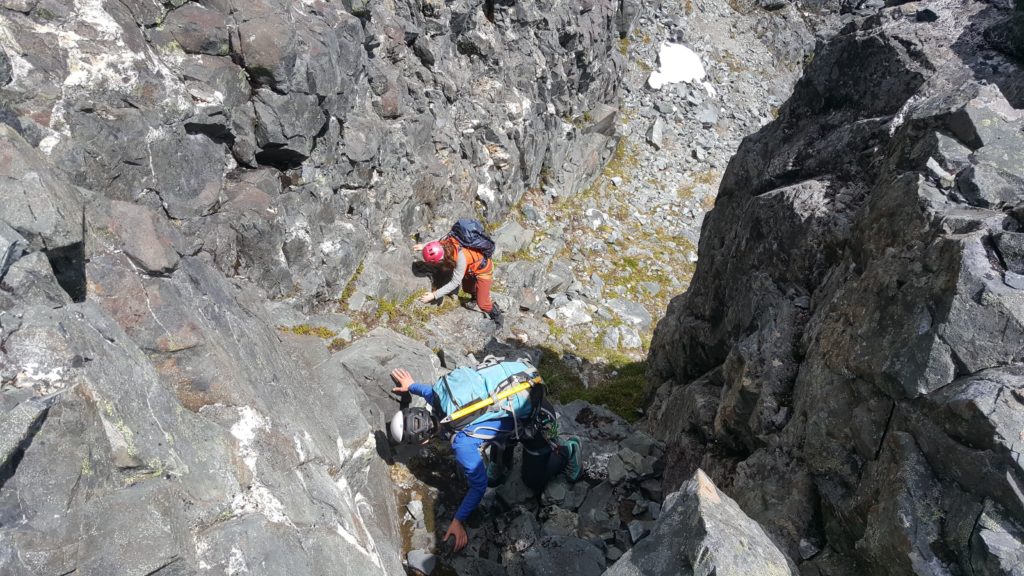 Downclimbing makes me feel afraid in the best of times. But our friend Clarke and fellow Alpine Club member died earlier this month doing this very same thing in very similar terrain.
But As Colin kept saying, Clarke would not have wanted anyone to stop climbing. It was his passion. And we took every precaution we could to make our journey as safe as possible. And we certainly kept Clarke and his family in our thoughts.
This is my fourth Island Qualifer. I think even more importantly, I feel so grateful to enjoy another beautiful, safe day outside with friends.