Erica and I recently got back from our winter road trip to the Canadian Rockies. We spent about half of the nights camping in the truck. Why? To be honest, we could not afford to go on a nine day ski road trip without camping. Everything is so expensive these days, especially gas. But we also do it because winter camping is wacky and type two fun. Here are some tips that helped us survive and thrive those -20C (-4F) nights.
1. Everything freezes
As you can see by the photos, we have to relearn this one each and every time.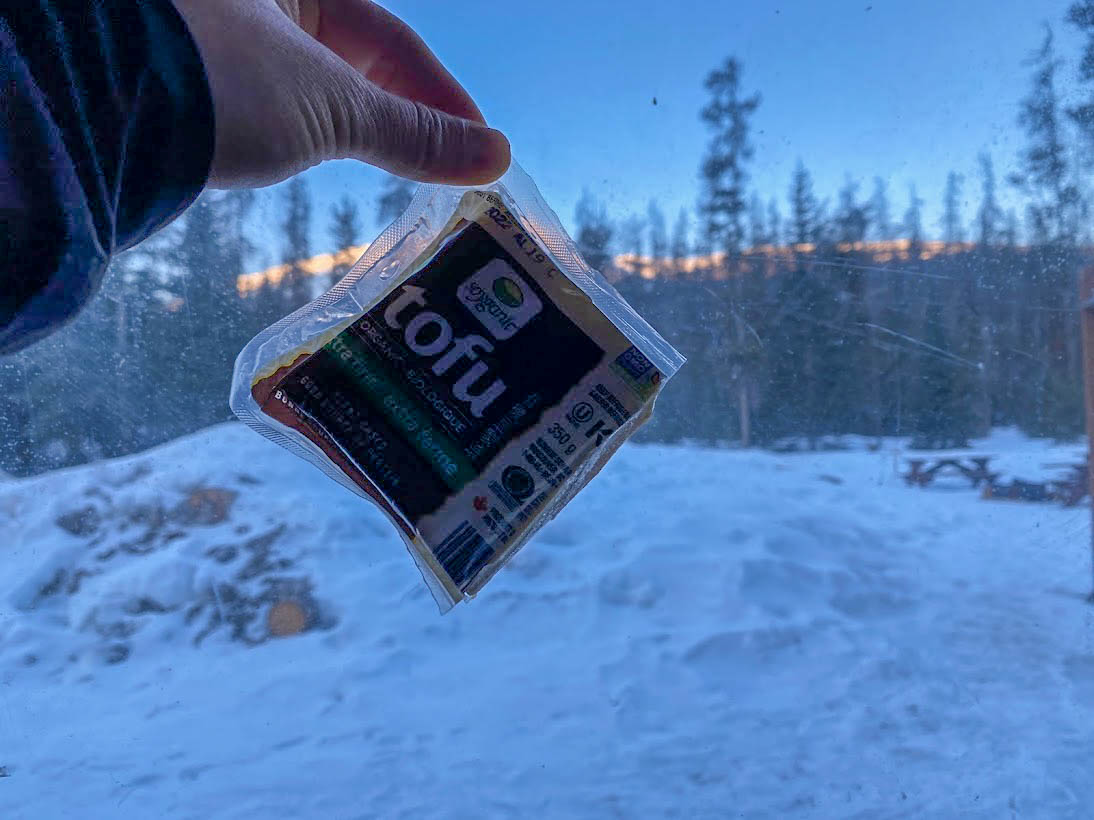 Take a good look at what you're packing. Beer cans? Medication? Avocados? Definitely going to freeze. When you're grocery shopping, consider how your items would taste if they were stored freezer. Cause that's where you are living!
We try to pack dry goods instead, which hold up much better! For example, we bring dry, powdered milk instead of the fresh stuff.
2. Research campsites ahead of time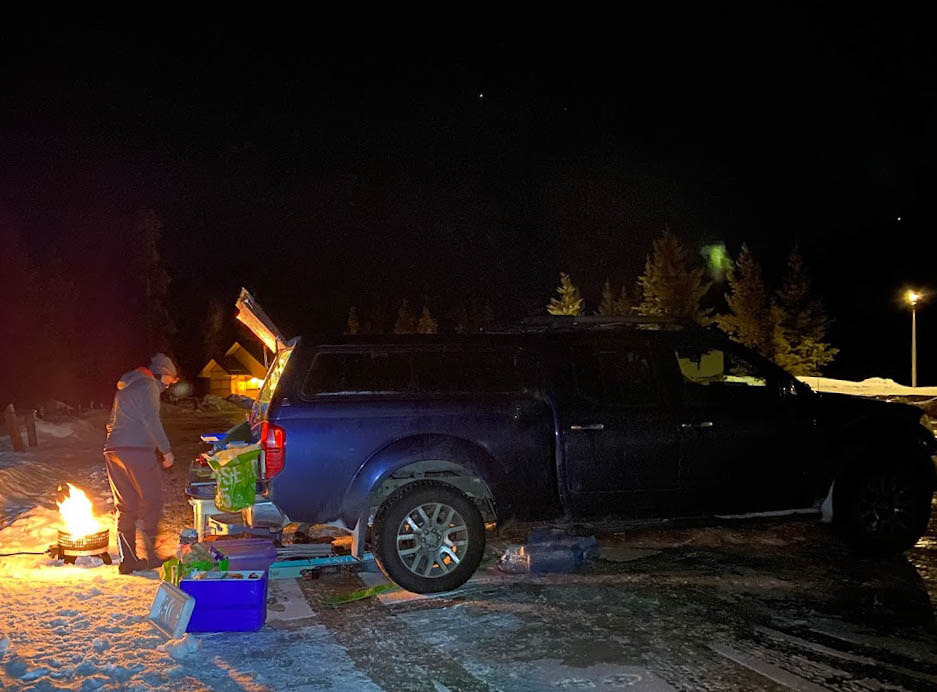 Very few people go winter camping. This is good and bad. Most private and provincial campsites will be closed, which is very annoying. But this also means you don't need to worry about reservations or sites being full. They will not be full. You can roll right in any place your heart desires.
Here are some places we've had success:
Wapiti in Jasper (pictured above) is open year round with drinking water, bathrooms and showers. It's very close to town and skiing. However, there are flood lights on all night in the parking lot which can be annoying.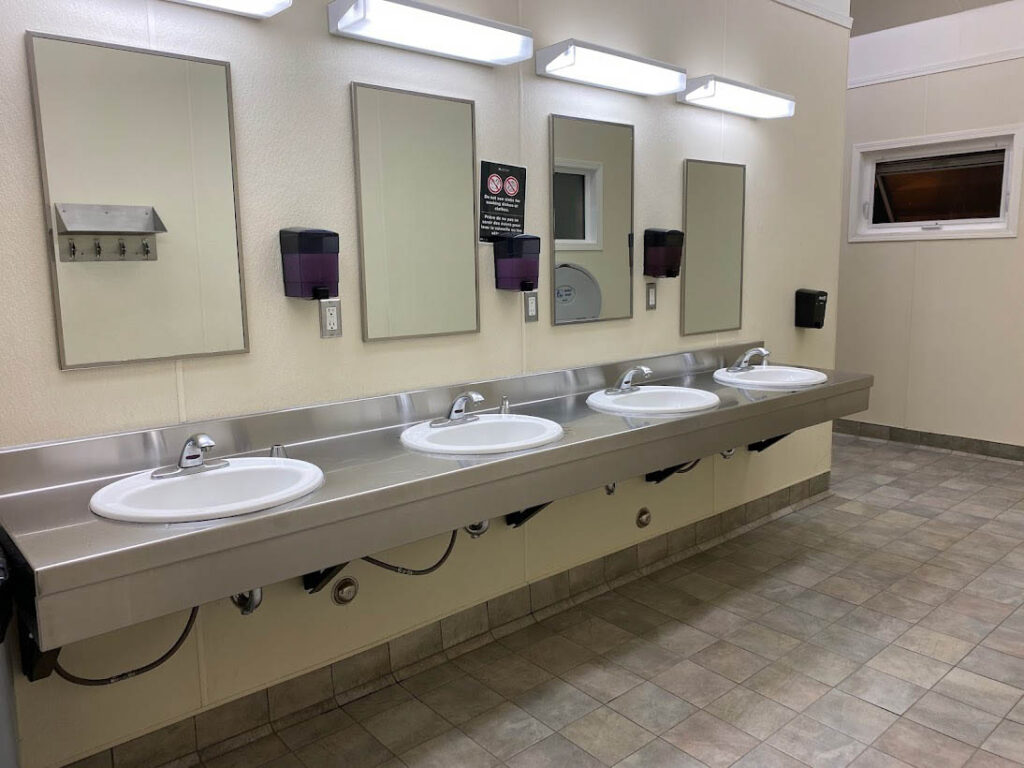 Whirlpool in Jasper is a remote campsite that is somewhat close to Marmot ski basin. The only thing down this road is this cross country ski and camping area, so the road may not be in the best shape at all times. There is a shelter with solar powered lights, a wood stove and picnic tables. It got quite warm for us! Since no one was around, we hauled a lot of gear inside to thaw out and dry out. There is an outhouse. No running water. We had one bar cell reception.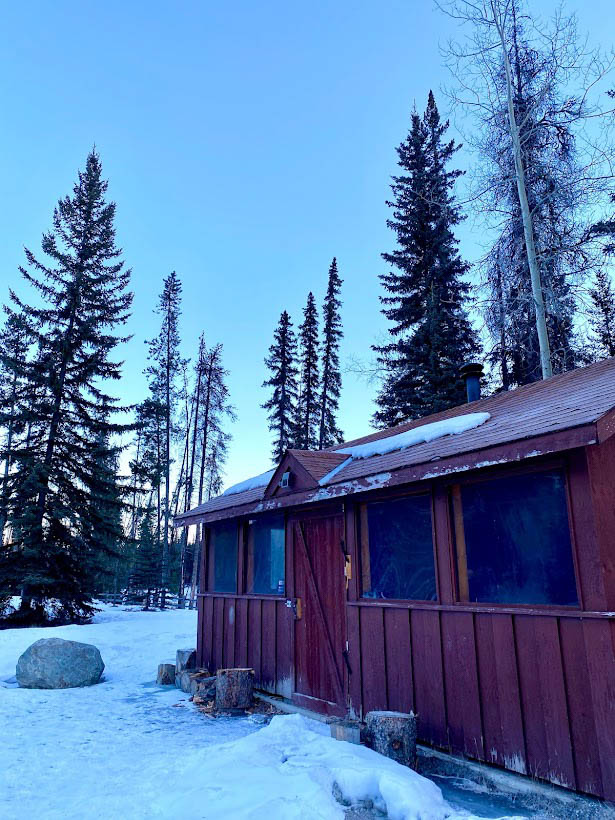 Tunnel Mountain Village II in Banff is open year round. It's similar to Wapiti but so much bigger. There are hot showers, running water and bathrooms. We spent a while driving around to find a spot not surrounded by giant RVs and generators.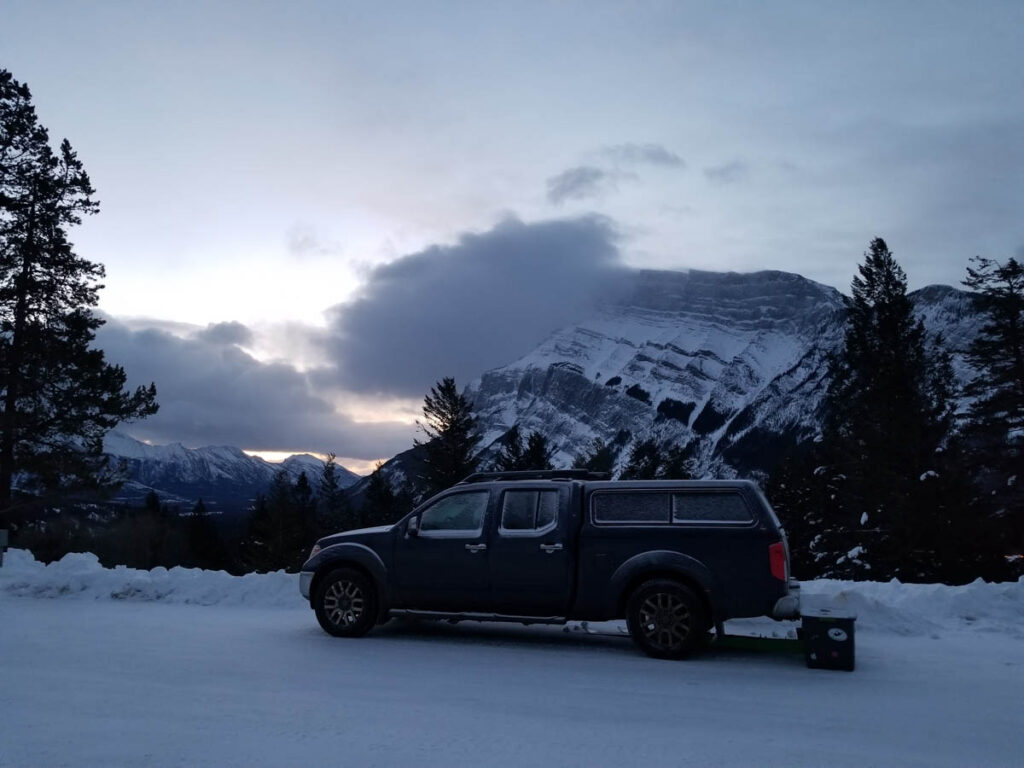 We successfully found camping outside of Kelowna but not Kamloops. The key is to look for RV camping. Some ski hills also let you camp in their parking lots, such as Big White outside of Kamloops and Revelstoke.
3. Tent vs vehicle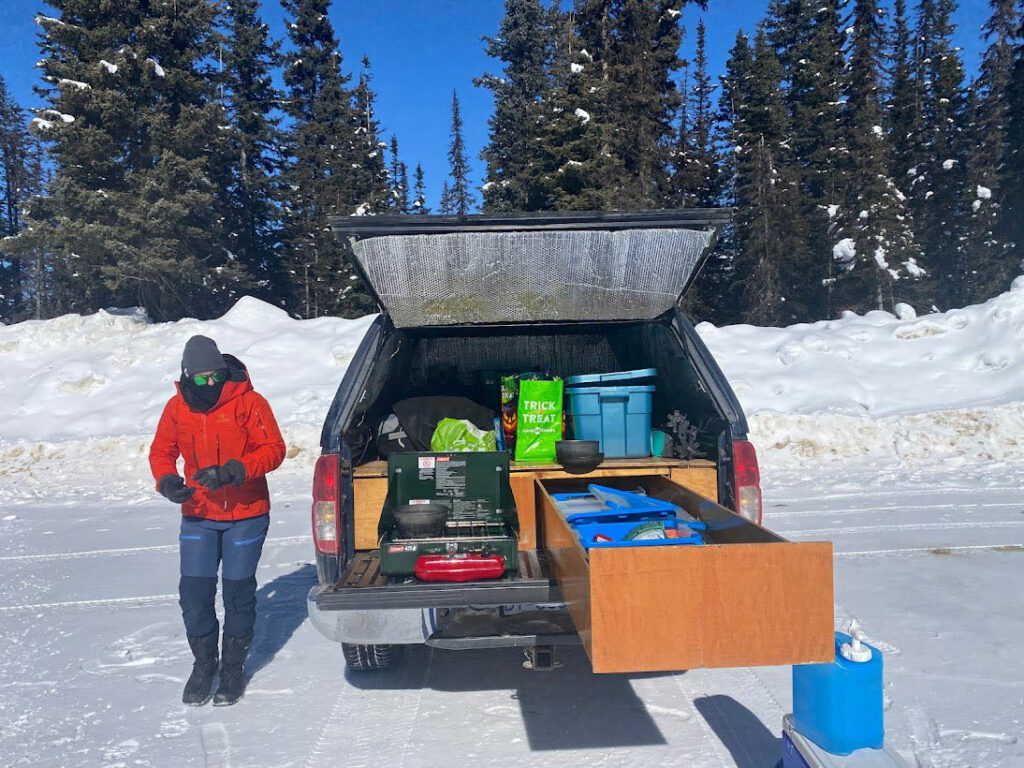 I am so lucky that Erica built this incredible wooden platform and drawer system for her truck. Here is her blog post about how she did it. We sleep on top of the drawers in a cozy little den!
We added Reflectix to the windows for darkness and extra warmth. You can buy big rolls of Relfectix at any home hardware store. It's silver, reflective bubble wrap insulation.
If you're brining a tent, make sure you also bring a shovel to flatten the ground. You also want to buy or make snow tent pegs, which are like tiny stuff sacks you fill with snow as weights.
4. Invest in a white gas stove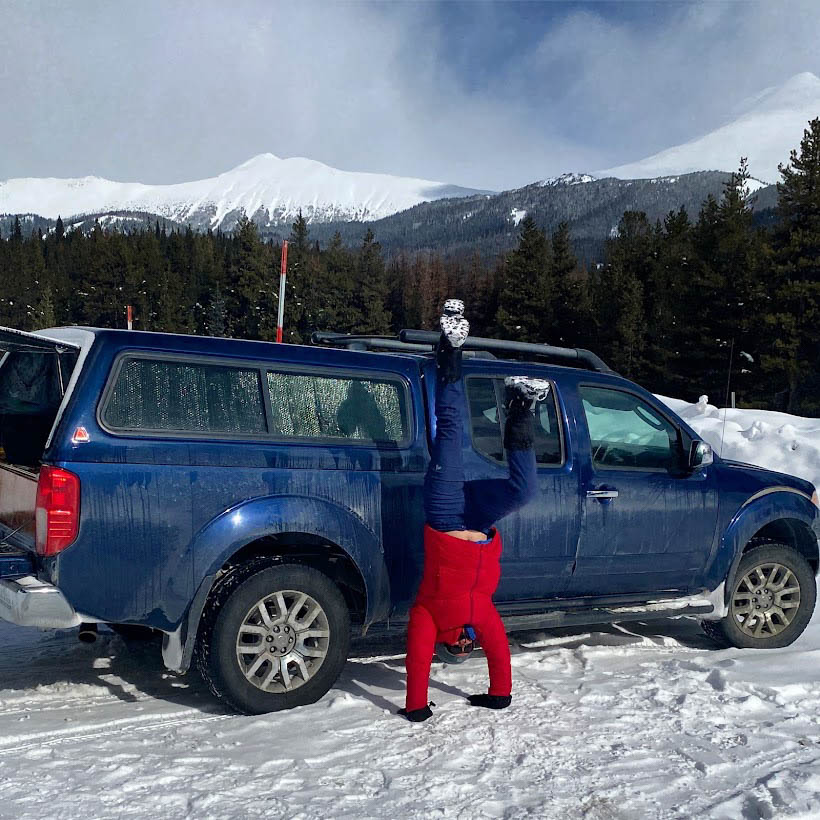 We've suffered few a few winters with a propane stove. Both the pocket rocket style and the Coleman car camping style really struggle. You'll be burning through so may of those little expensive, wasteful propane canisters!
We eventually bought a liquid fuel stove from Coleman. It looks completely unchanged from the version your parents maybe used to have. Here it is, warming up our frozen yogurt after it spent the night at -25C.
These stoves are a bit tricky to light at first, but as long as you keep the gas turned up at at least a medium they stay lit.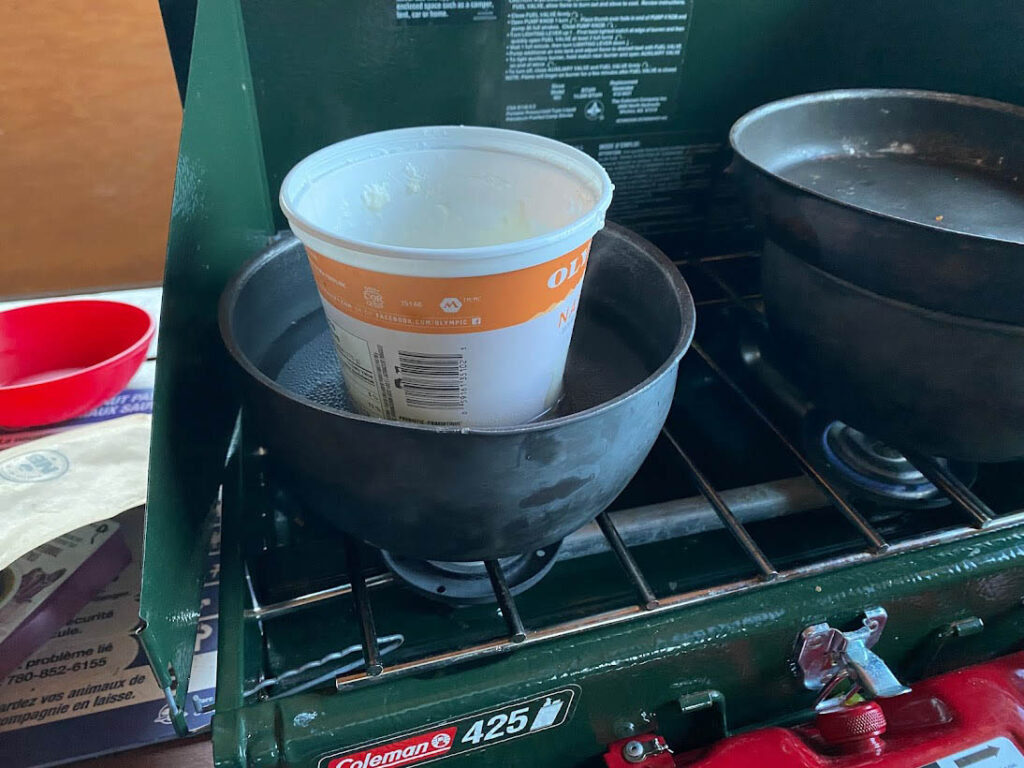 5. Become a heat-seeking human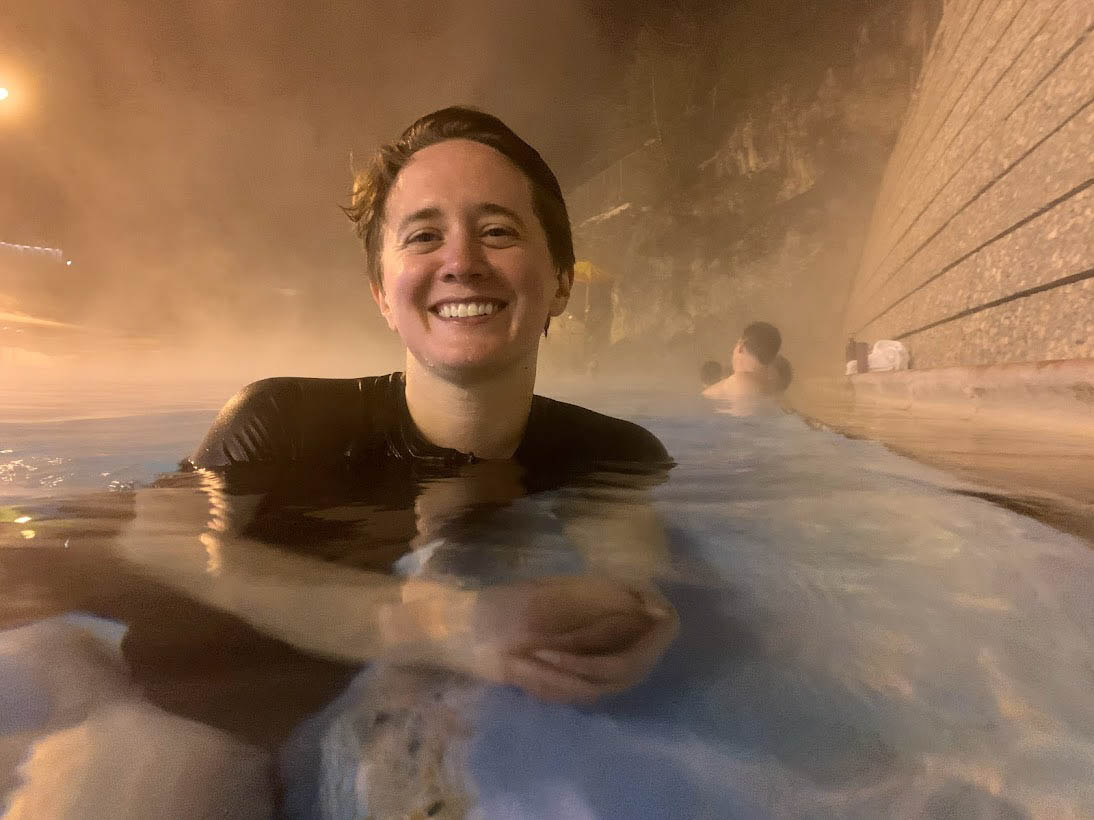 The most fun way that we stayed warm was going to a hot spring! There a lot of natural hot springs around the mountains of British Columbia and Alberta. Most of them are closed or hard to access in the winter.
We went out of our way to stop at Radium Hot Spring. It was about $7 for a day pass. So naturally we went both nights we were in town. If you want do research other hot springs, check out Hot Springs of BC website or Facebook group.
But seriously, it's hard to relax if it's dark and you are freezing. So spots like bars, coffee shops and movie theaters are great ways to rest and be warm at the same time.
6. Boil water morning and night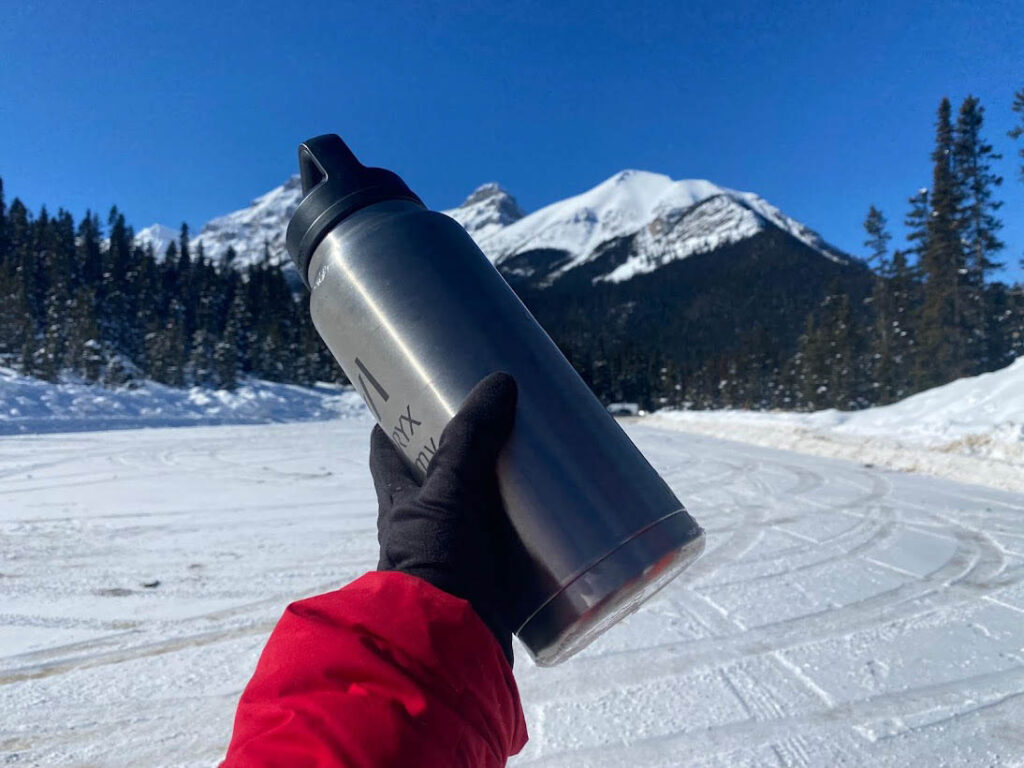 When making breakfast, we boil water to put in a thermos to drink throughout the day. Cause cold water is not appealing! We also boil water before bed to put into Nalgene water bottles as little hot water bottle heaters for our toes. It makes a big difference.
7. Have day time and night time base layers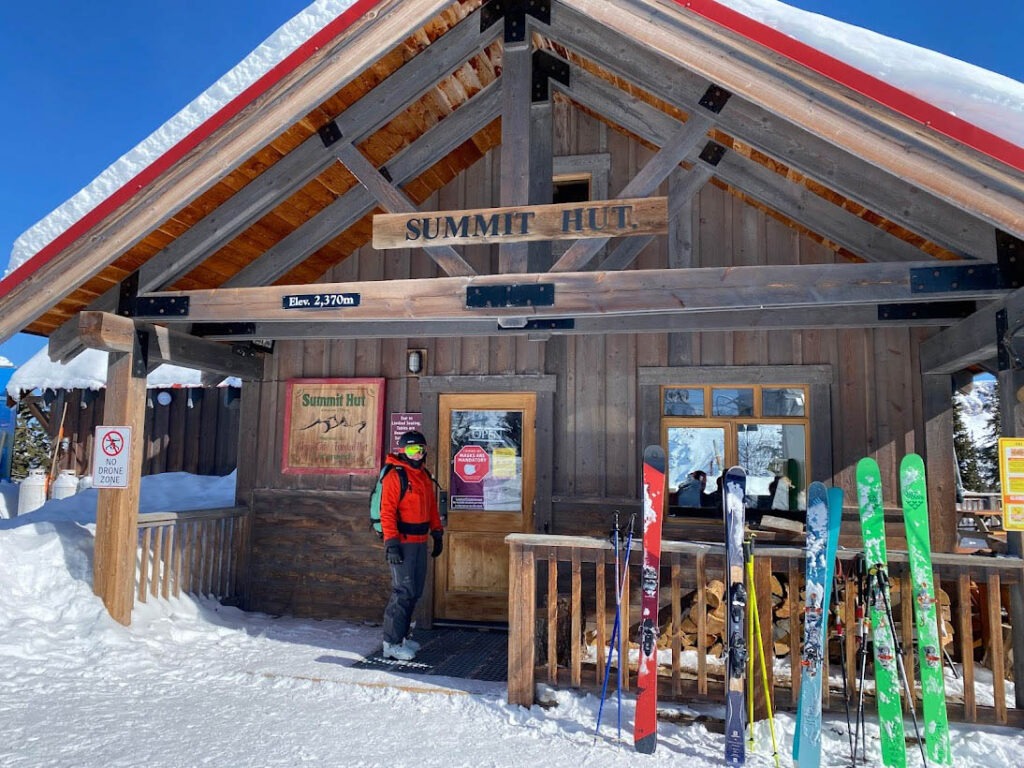 Wherever you are right now is probably warm and dry. So you're thinking, why do you need to remind people to change their clothes? What kind of gross person are you?!
Well, because it's really, really cold. outside. And it might be snowing. It might be windy. And taking off your warm base layers to put on freezing cold layers does not exactly sound appealing.
Wool base layers are very expensive. You only so many pairs of long underwear and socks. You can wear wool quite a long time before it smells. So one might just be tempted to stay in their clothes and crawl into bed.
However, this is a recipe for sadness. And rashes.
I made a point of always changed from my night clothes into my day clothes, even though it is unpleasant!
8. Winter boots make a big difference
Once we were spending quite a lot of time winter camping, we bought inexpensive winter boots from Canadian Tire. They are clunky and heavy. The soles are huge and made out of foam and rubber. Standing around in those is a very different experience than hanging out with your hiking boots!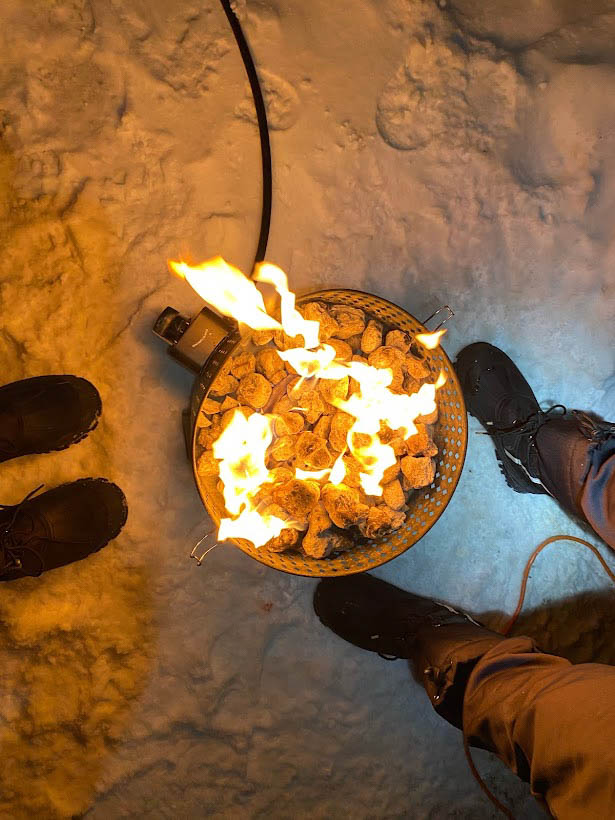 9. Get your sleep system winter ready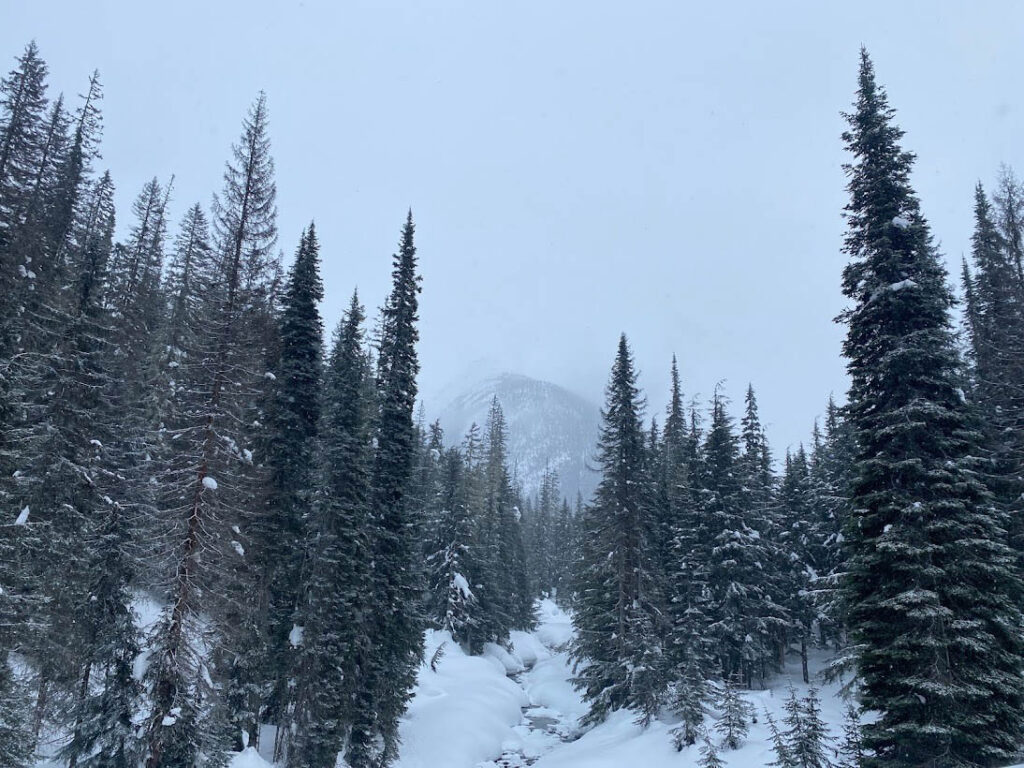 I use my winter backcountry sleeping gear in the truck. This includes a -18C sleeping bag. (I've slept outside in pretty cold temps in a -8C bag too). I sleep on a winter-rated blow up Thermarest sleeping pad. But honestly, it's not that warm. Buying a cheap foam pad from MEC to put under my blow up pad made it considerably warmer. We also have expensive sleeping liners that are supposed to add -10C to the bag, but I think this not at all true.
I know other people who put in a foam mattress topper, sleeping bag and blankets. Whatever works for your situation. Bring all the warm things! You're car camping, after all.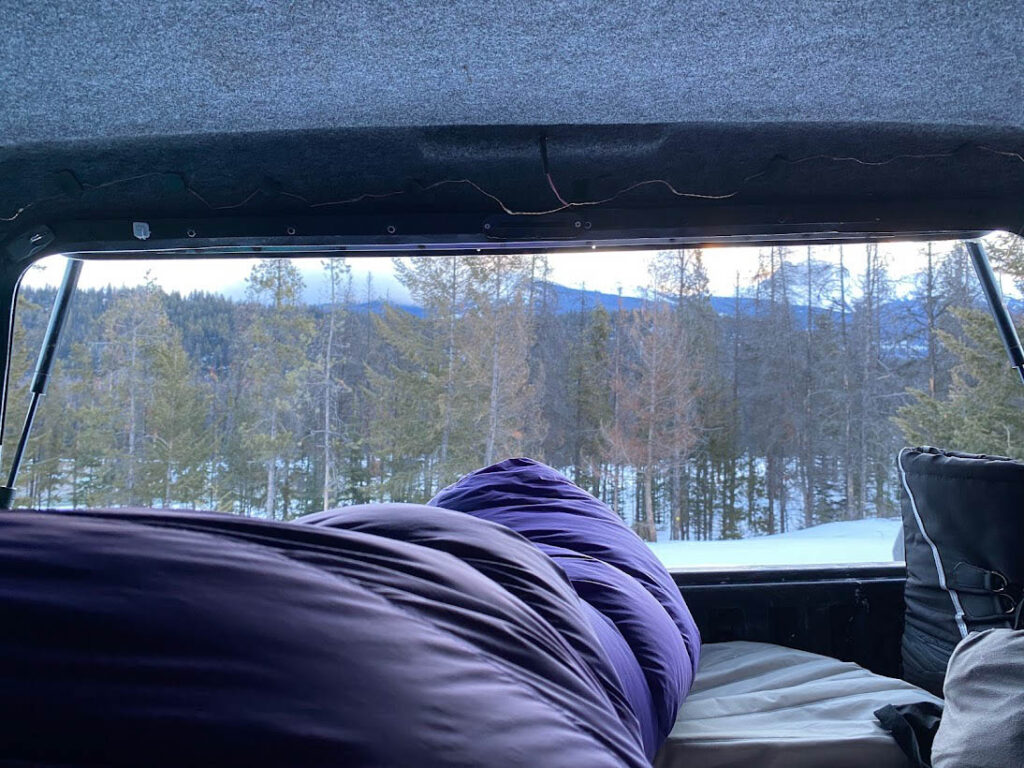 10. Have fun!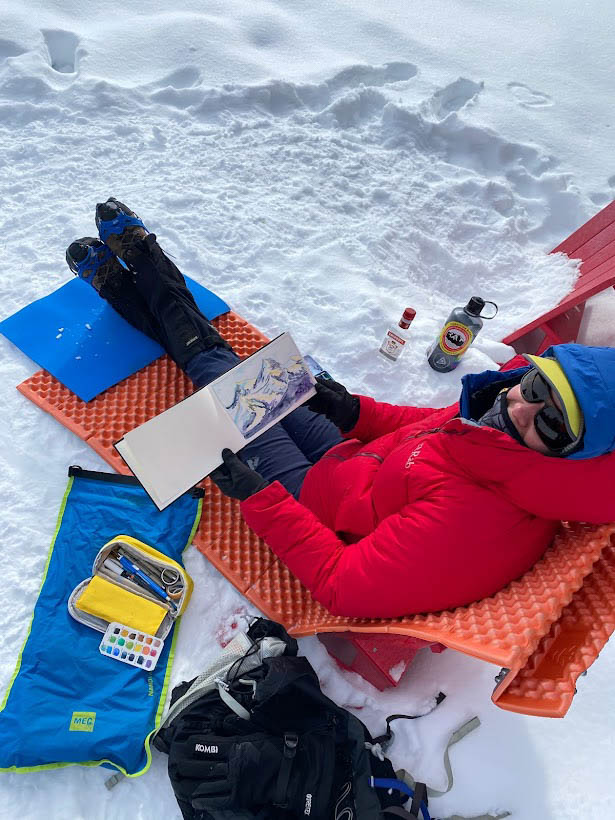 We chose to go winter camping because we love skiing! I couldn't ski as much this year due to an injury, so I also brought my watercolours. It was lovely to have so much time to just look at my surroundings and paint.