We headed out for a ski tour to Mt. Brooks in in early January. Erica and |I went with our friends Colin and Natasha.
Brooks and Elma are very popular places for ski touring. I did Elma on snowshoes a few years back. Brooks has better terrain for turns and is more popular with skiers. I think both mountains are so popular as they are relatively close to the parking lot and not locked behind gates.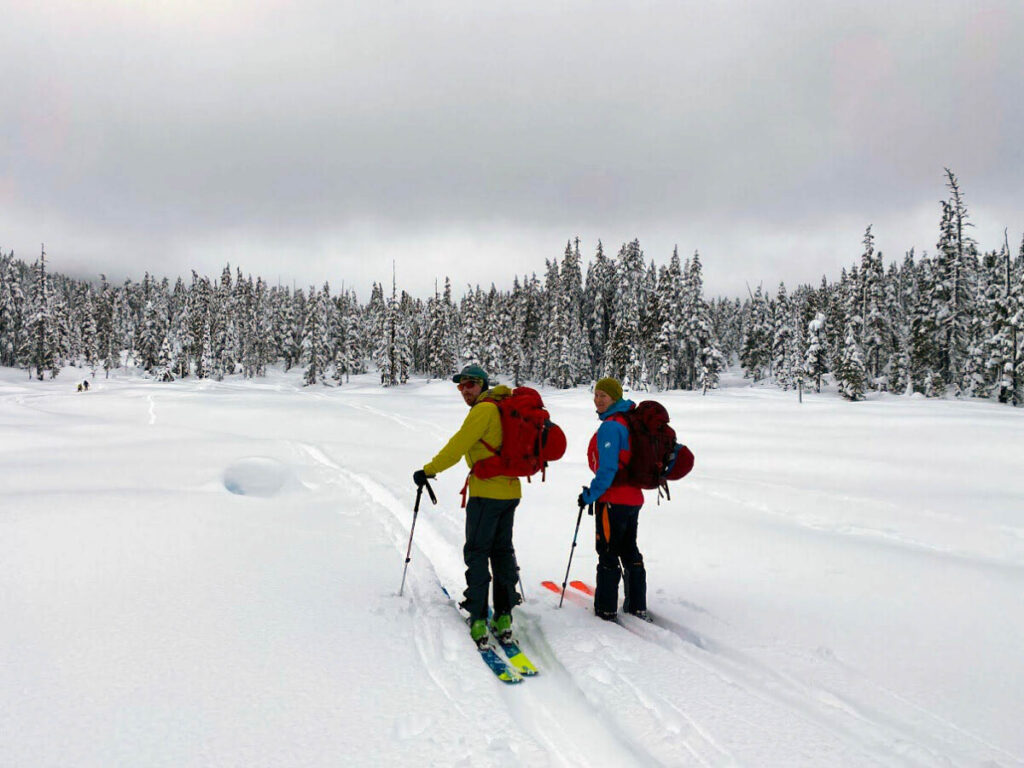 To start your adventure, you park in the Nordic parking lot at Mt. Washington. If you avoid the snowshoe trails that Mt. Washington has flagged near Raven Lodge and the groomed cross country trails, you do not need to buy a pass. This is public park and you do not need to pay to be there, even in the winter.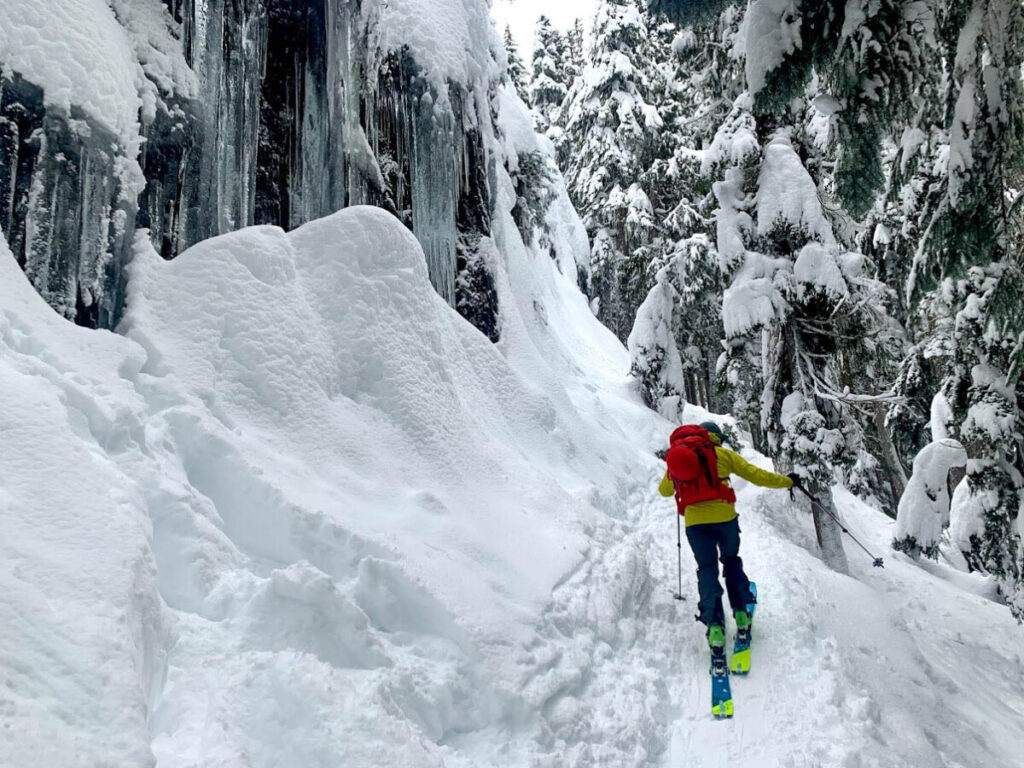 After you get through Paradise Meadows, you continue along the summer hiking trail. There will probably be a well-worn path made by snowshoers and skiers.
One of the most popular routes to Brooks branches off to the right immediately after you cross the bridge and before you reach Lake Helen McKenzie. Most people out there are heading to the lake or Elma, so the path to the left might be more prominent.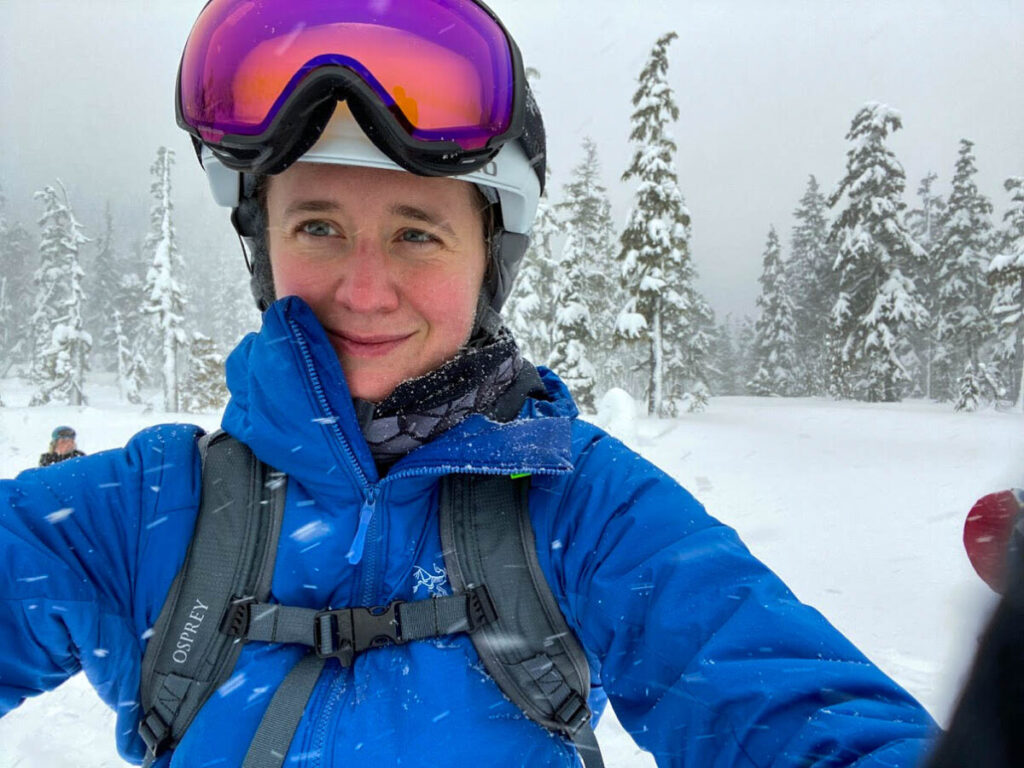 As you continue off to the right, you will walk along the creek. Mt. Brooks will be on your left.
Eventually you will make your way up into the dense forest. This is where the best skiing is!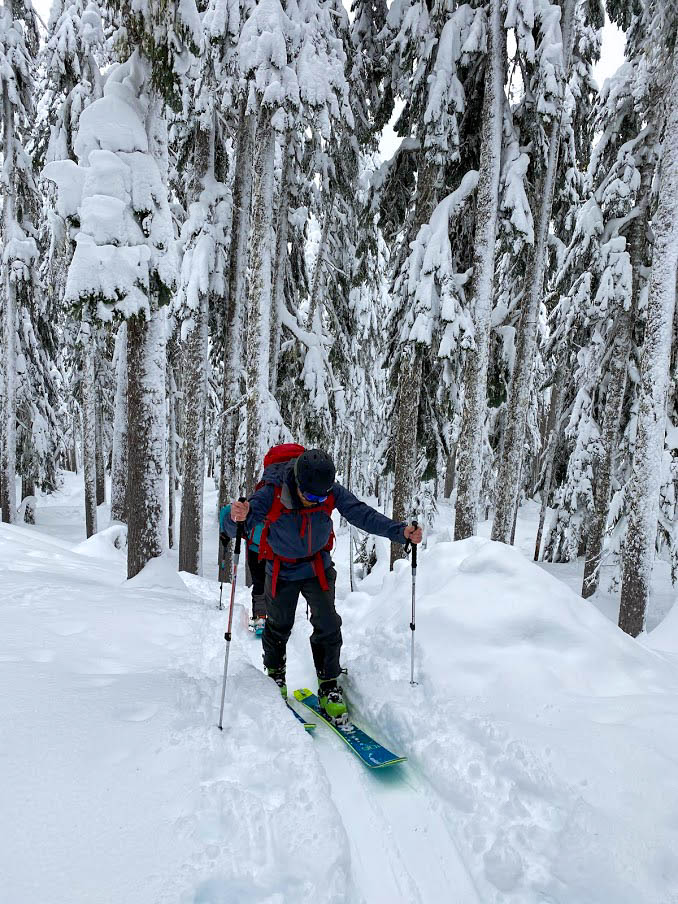 You continue up through the dense forest until you reach a shelf (49.72081, -125.34844). From here, it's decision time!
You can keep going to the summit. After the shelf, there is a very steep slope that could be difficult or dangerous to travel on depending on the snow conditions. We could clearly see the slope from where we stopped on the shelf.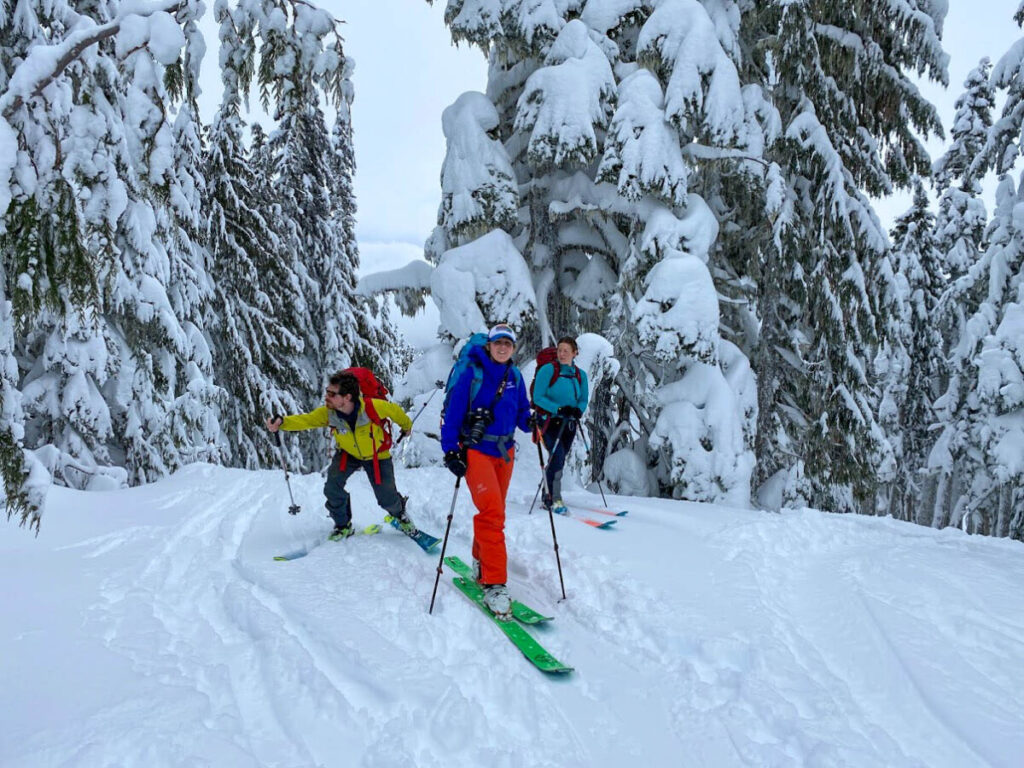 I was told the skiing after this steep slope is not as enjoyable, as it's rolling hills. The avy conditions were a bit spicy. And none of us particularly cared about summiting Brooks. So we decided to ski laps on the lower part of the mountain instead, which was loads of fun.
There are gaps in the dense trees where you can hunt out fresh snow. The trees were a bit tight for me as a new skiier, but I managed.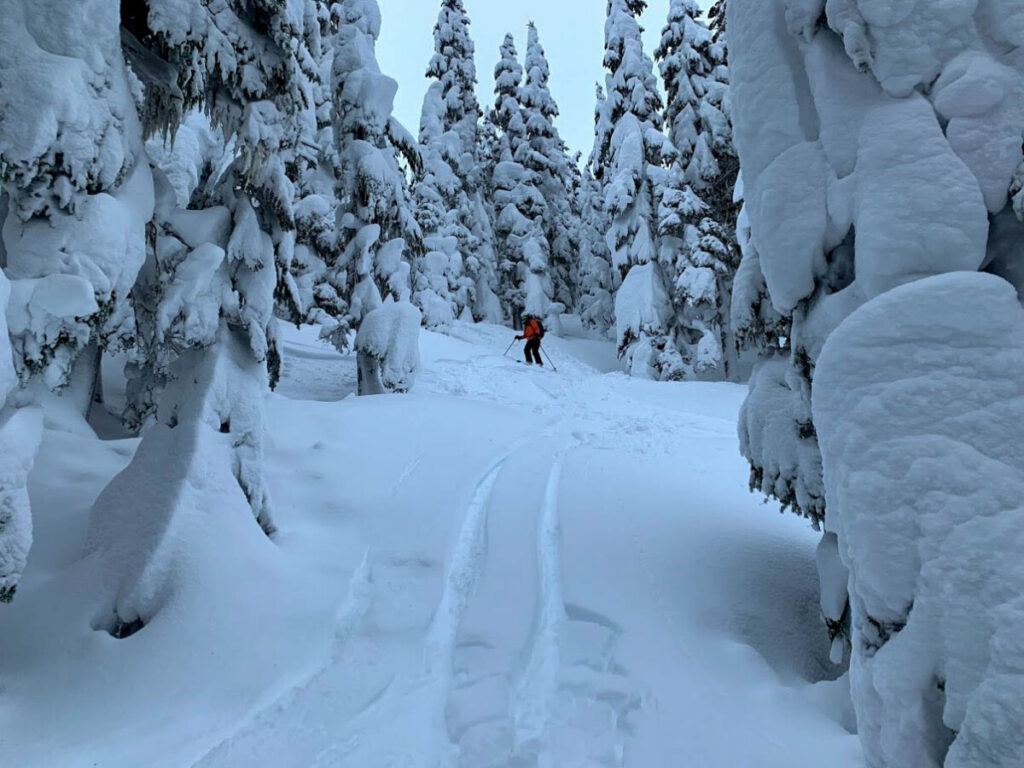 When it was getting late and starting to snow, we made our way out of the forest and back to the car. Even though we shared the mountain with another large group, it didn't feel too crowded. Fun day! One of my favourite touring spots on the island so far.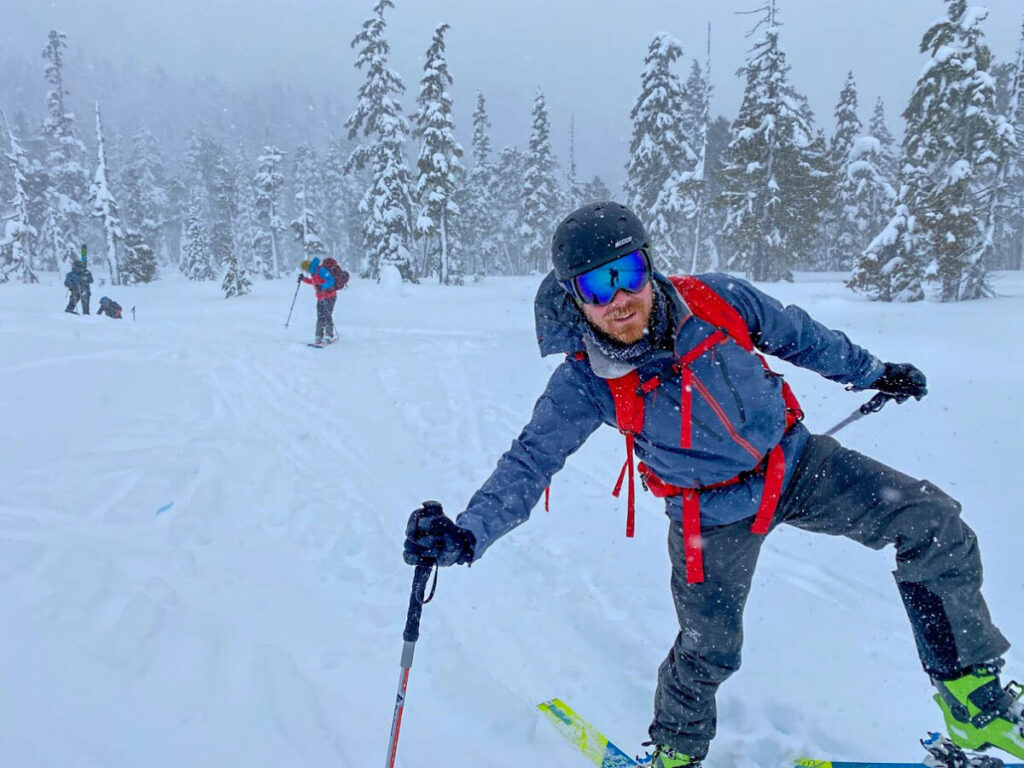 How to make your next adventure a safe one
Each one of us carried an avalanche transceiver, shovel and probe. We have all completed at least AST 1, and some of us have advanced training. We checked the weather and the avalanche forecast before we went out. We also discussed our risk tolerances, our route and what we wanted to get out of the day before we got started. We also carried the ten essentials, like extra clothes and head lamps.