I want to tell you a somewhat embarrassing story, back when I did not know much about winter.
It was about five years ago in the fall. The leaves on the trees hadn't even changed yet.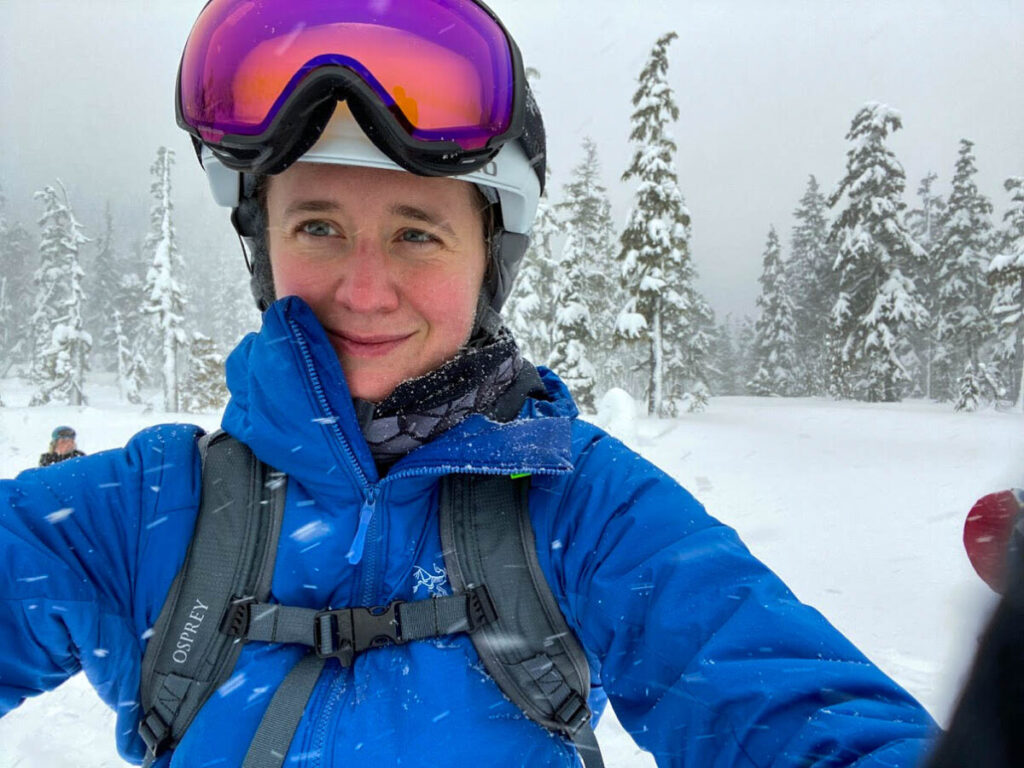 My friend had invited me on a backpacking trip in Strathcona Park. A few days before we were supposed to head out … it just started dumped snow in the park.
I watched the forecast, anxious and confused. I knew that when it snowed, avalanches were a risk. But I did not know how they worked AT ALL.
So I googled. I learned that most avalanches happened on slopes that have an inclination of 30-45 degrees. But how do you know if a slope is that steep?
I tried to figure out if I could tell this from a map. I tried to find formulas online. I looked at apps for my phone.
Finally I asked a co-worker who I knew liked skiing. I cornered her in the lunch room and poured out all my questions.
With much care, respect and gentleness, she helped me start to see how much I did not know. This was turning point for me.
I did not go on that snowy backpacking trip. And at her suggestion, I went on my first Alpine Club trips. (This snowshoe to Mt. Elma was one of them.) I started to understand the role of mentorship in staying safe outside.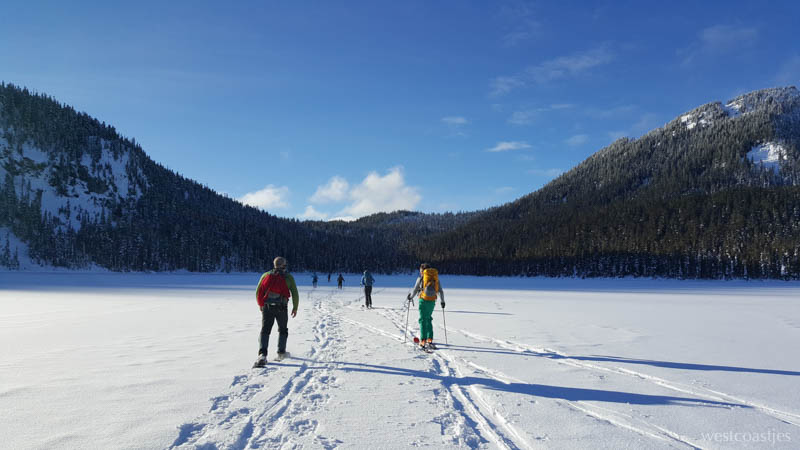 I also signed up for AST 1, even though I did not know how to ski yet. I was fortunate enough to have Ken Wylie as my instructor. We covered all the hard skills like how to dig a pit, use your beacon and all that.
But as a survivor of an avalanche, Ken had a unique and sobering perspective to share. We talked about human factors like group dynamics and understanding your own ego, as much as we talked about snow and shovels.
I left that course feeling even more humbled. There was just so much I had to learn.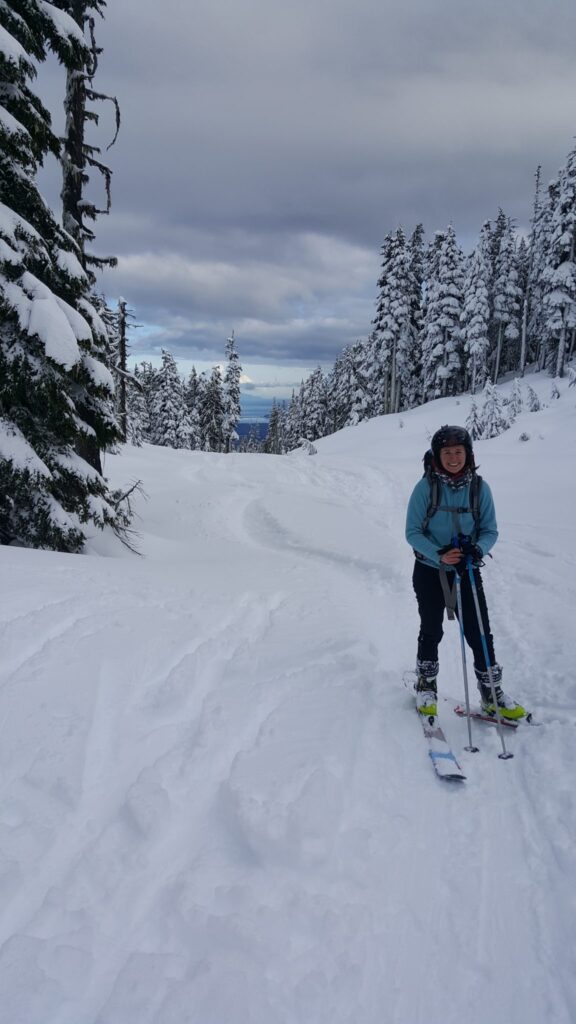 Every year, I see people who are new to exploring the backcountry in winter start to ask their friends questions and post in Facebook groups. They want to know if this route is safe or not right now. I feel such a tender spot for these question askers. I was there too, very recently.
Here is the rule I have come up with for myself: If I feel the urge to ask someone else if something is safe, it's a red flag. This is my gut telling me I probably do not have the skills to attempt this trip right now.
Ultimately, this is why me passing on the snowy backpacking trip was the right decision. I now know that there was no avalanche terrain on our intended route. And there was virtually no risk of avalanche from the first snow in September.
But what I didn't understand was the challenges from navigating in the snow with the trails covered, and the real chance of getting lost. Or the difficulty of traveling in heavy, fresh snow. Or the risk of a three season tent collapsing or getting buried in a heavy snow.
If the trip had been a bit later in the season, there might have been other hazards. We might have travelled on a lake that hadn't been quite frozen enough. Or falling into a tree well.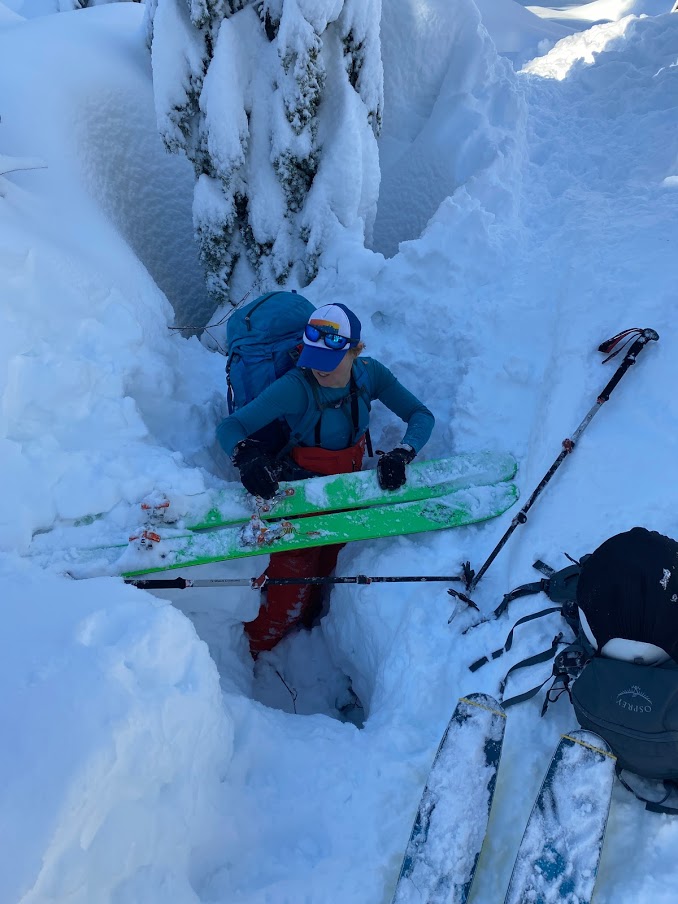 I was able to learn about all these risks through courses, by talking to others and reading stories. I went on progressively more challenging trips without putting myself in danger.
Stay safe out there everyone.
And to my readers who are on the more experienced side: please be kind and helpful to people who are new. You have the potential to be a mentor to others. I want more people outside, and more diversity in the people who are heading outside. Answering questions and sharing your own stories helps people stay safe.
Resources