How much time and money does the average climber spend on developing technical skills? If you are like me, it's quite a lot!
But how about leadership? Knowing how to lead people well can make the difference between an amazing day in the mountains and a disaster. And yet it's not something I've never sat down to learn. I am not alone in that.
It was time for the next step in my development as a climber and mountaineer.
The North Face Mountain Leadership Course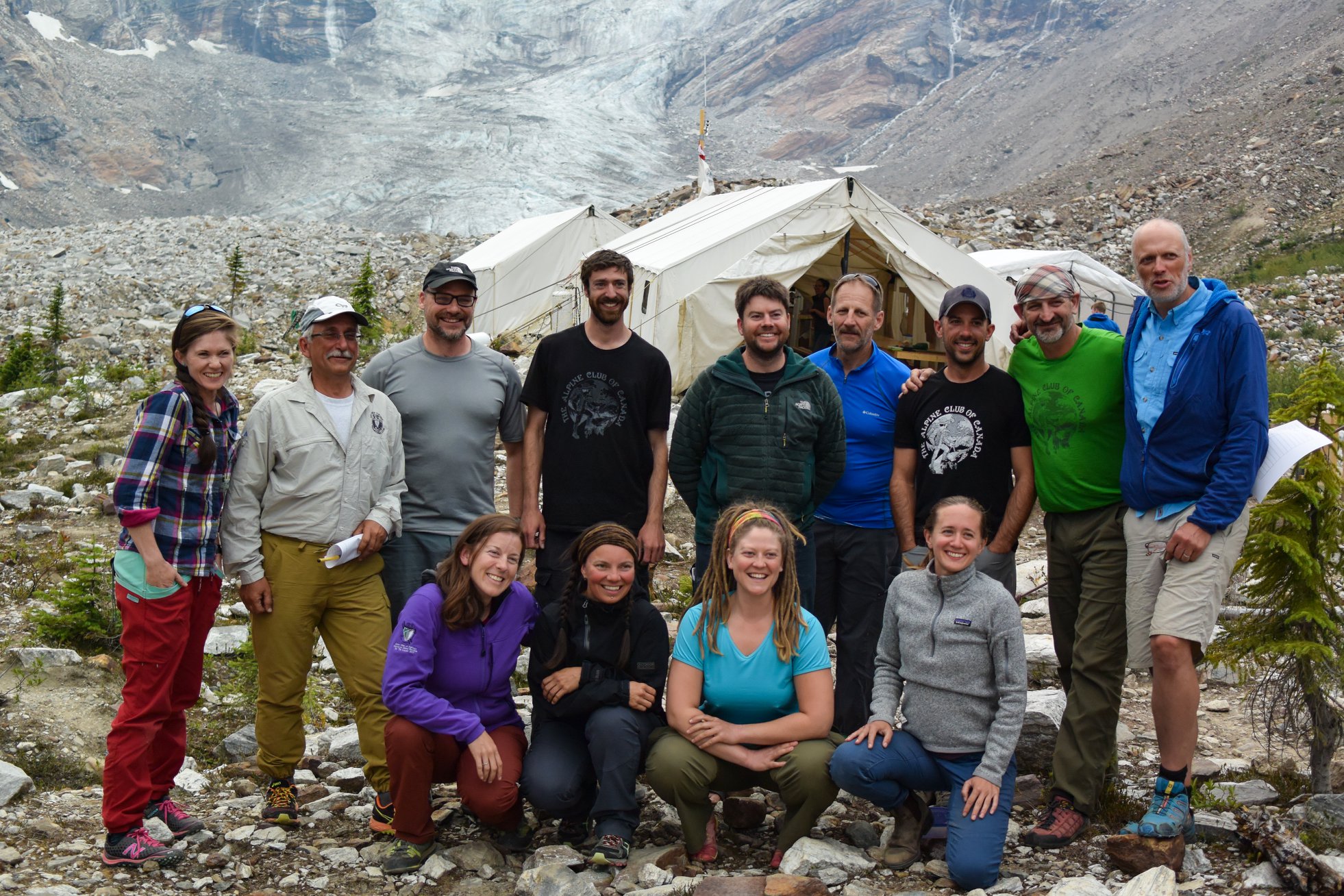 This summer, I was accepted into the ACC's course for volunteer trip leaders. It is very generously sponsored by The North Face.
Cyril, our lead instructor, started out the course by encouraging us to get into the habit of reevaluating what we think we know. We are taught a lot of things that turn out not to be true. Sometimes, things were simplified for us as beginners. Sometimes, there is new research and new technology.
Our group got many chances to practice leading each other through the mountains. As we took our turns, one of the instructors would be nearby coaching us on how to improve.
We also got to learn useful skills in supporting beginners. One technique we learned is called "short roping." It can be used to support people when they are nervous about walking on steeper rock, ice or snow. As leaders, we can this technique when the consequences of a slip were not very serious and we feel very confident moving through the terrain.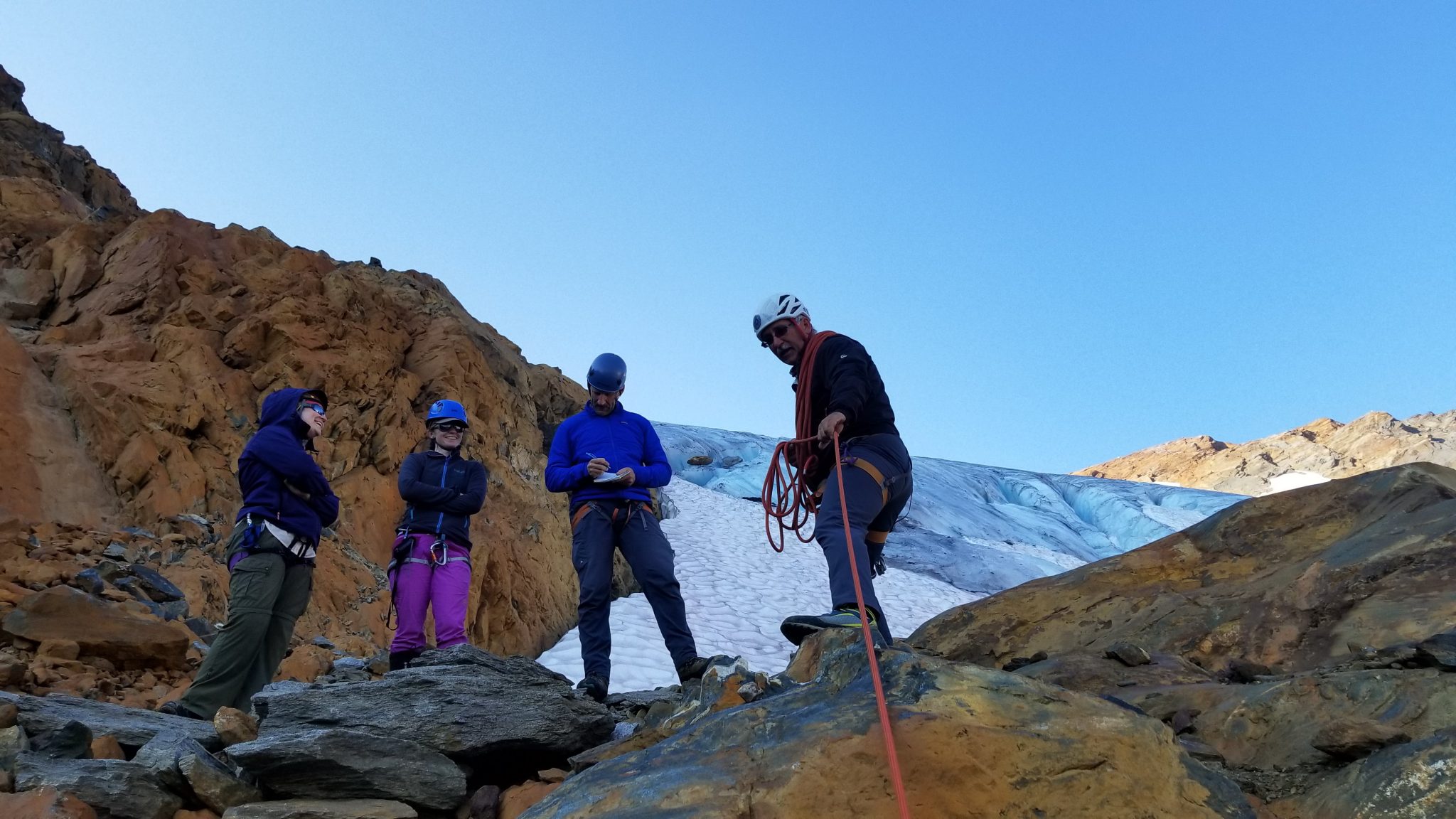 We also practised the technical systems used for rescue people when something goes wrong. This included crevasse rescue and rope rescue. I felt comforted to learn that the guides hadn't actually used these techniques many times in their careers. Hopefully I will never have to use them. But if I do, at least I will know how.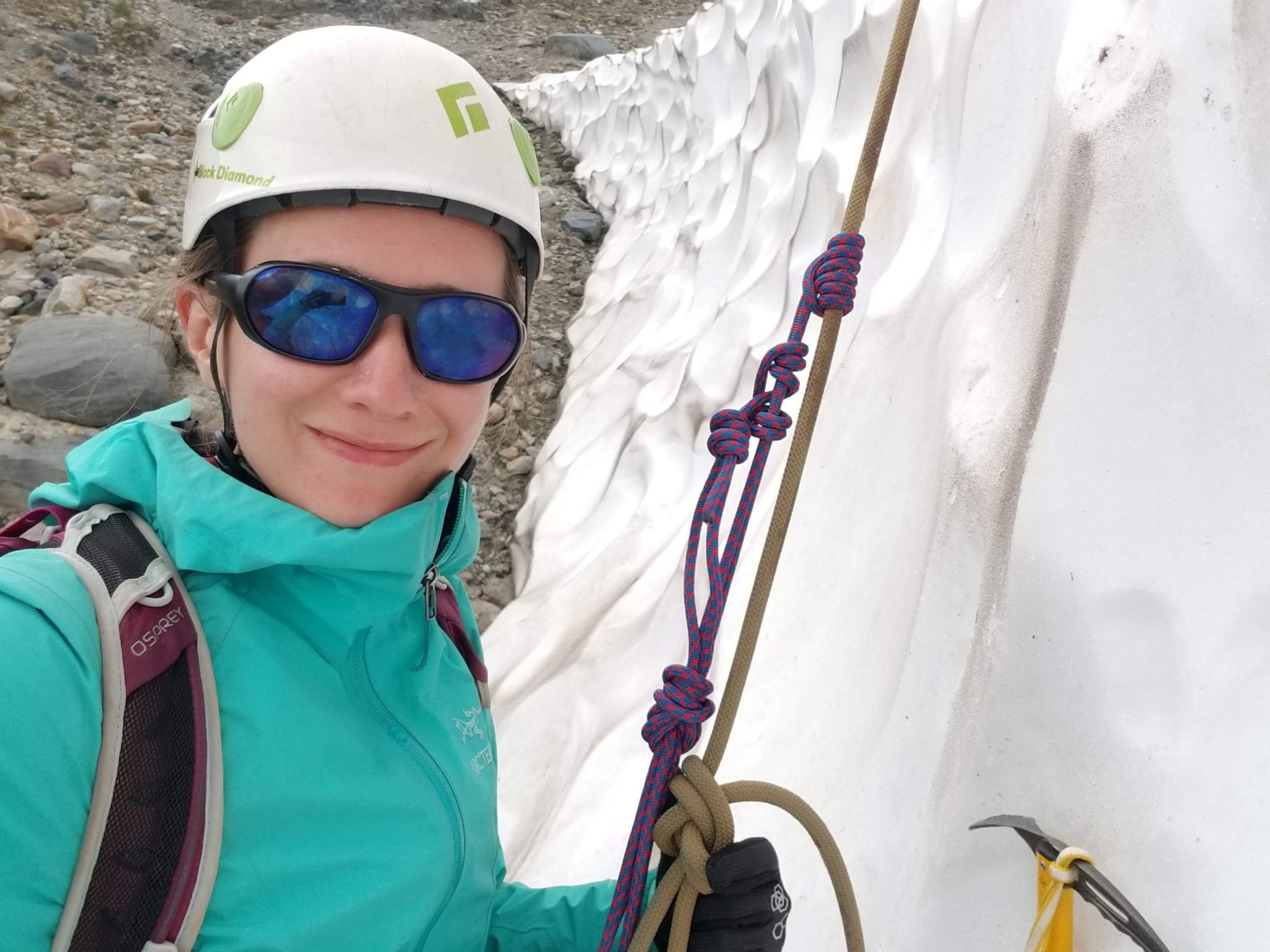 One of the best parts of the course was watching instructors work. Cyril, Matt and Nick were all so calm, steady and supportive. I felt especially inspired by Cyril, who really seemed to lead with an open heart. He said emotional stuff did not come naturally to him and he had to learn it. This was part of the process of being open to learning new and better ways to do things.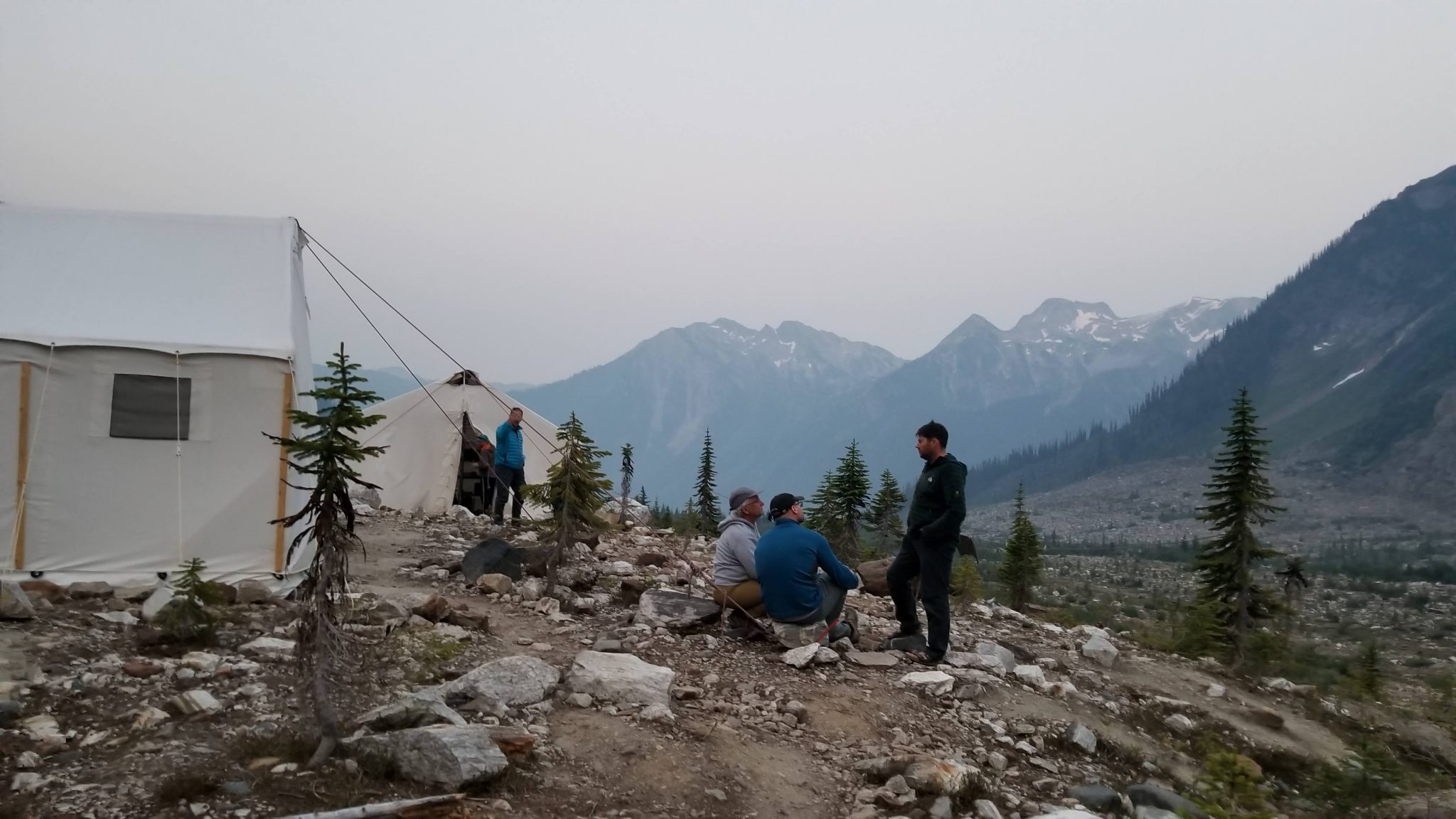 General Mountaineering Camp
Our course took place at the club's General Mountaineering Camp. The GMC takes place every summer in the western Canadian mountains. It has been running for over 100 years!
The GMC is a very comfortable way for people to try their hand and mountaineering. You and all your stuff are carried to a remote location by helicopter. You then settle into base camp, which is full of luxuries such as showers with hot running water. A team of wonderful cooks prepares delicious meals each day. With not much to worry about, it's easy to just focus on your climbing.
Helicopter ride!

Gear tent and tea tent

Communal dinner

Story time at after dinner

Plenty of food!

Washing dishes

Out house

View from the outhouse!

Solar panels

Outside the dining tent in the evening

Last night at the GMC
I <3 the Alpine Club of Canada
This week at the GMC made me love the ACC even more, if that was even possible. There are so many people who work tirelessly to build this community and bring people together to enjoy the mountains. And so many of them are volunteers! It's really quite outstanding.
Want to know more?